Audi R8 V10 Plus at Nurburgring Nordschleife - 7 minutes and 45 seconds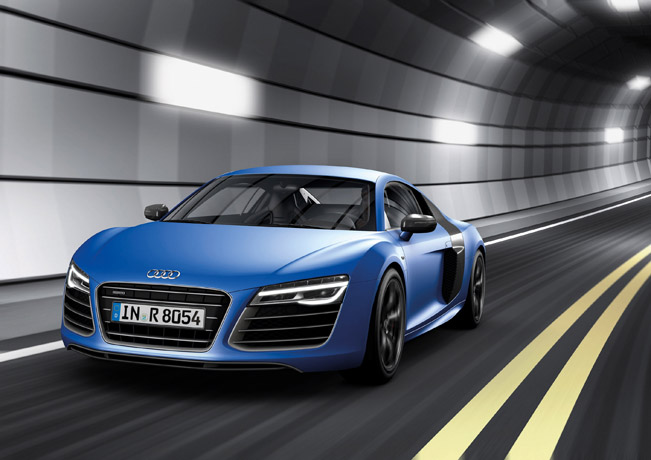 Sport Auto has tested the mighty Audi R8 V10 Plus on the famous "Green Hell" (Nurburgring Nordschleife). It managed to stop the clock at 7 minutes and 45 seconds, which is faster than Ferrari 599 GTB Fiorano, which is probably the best GT car.
The Audi R8 V10 Plus S-tronic is powered by a 5.2 liter naturally aspirated V10 with 542HP (399 kW) at 8,000RPM and 537Nm (398 lb-ft) at 6,500RPM. The curb weight is 1,595 kg making 340HP per ton (power-to-weight ratio). Other highlights are ABS, traction control, 4WD, 7-speed dual-clutch gearbox and 295 section rear tires.
The price is £127,575.
Enjoy the video!
Source: Sportauto via Youtube