Believe it or not but this Audi RS3 can make it to 100 km/h in 3.3 seconds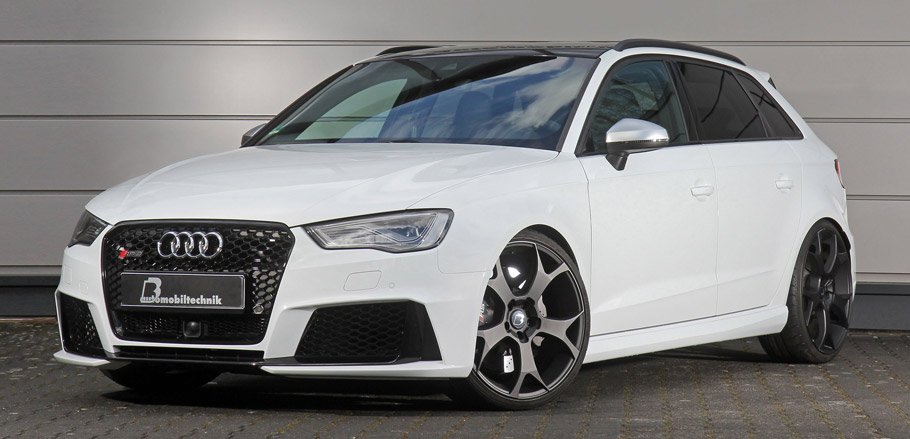 B&B Audi RS3 8V features unique tuning, which is responsible for making it deliver up to 550 horsepower (404 kW) and 750 Newton meters (554 lb-ft) of torque. In comparison to the stock output, this is a significant gain. Precisely, the market variant of the RS3 8V generates no more than 367 hp (270 kW) and 465 Nm (343 lb-ft) of torque from the 2.5 litre TFSI five-cylinder engine.
Stages Are Important
The magic done here is due to the development of four stages of tuning. The first stage sees a remap of the fuel and ignition curves, and an increase in boost pressure of 0.2 bar. As a result, it achieves 430 hp (316 hp) and 620 Nm (458 lb-ft).
The second stage grants the Audi 450 hp (331 kW) and 655 Nm (484 lb-ft). Here have been optimized the air intake system, ignition remap, and a boost pressure, thus increasing of around 0.25 bar over stock.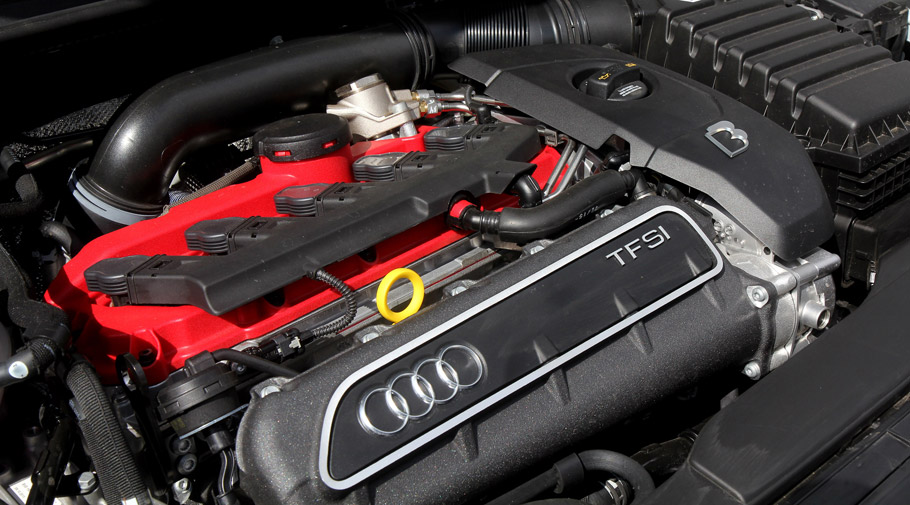 The Stage 3 delivers 485 hp (357 kW) and 700 Nm (517 lb-ft), and encompasses the Stage 2 air intake mods to which are added an in-house high-performance intercooler and a free flow sports exhaust system.
At last, to bring about the final goal, the tuning studio had to extract 550 hp and 750 Nm with their Stage 4 conversion. Here, the B&B engineers substituted the factory turbocharger with a larger bespoke unit; added race exhaust system with free flow metal catalysts, along with a high-pressure fuel pump, and an uprated oil cooler system. At last, they optimized the forced air induction and the ECU.
And Everything Else…
Additional goodies, which result in power increase of over 15 hp (11 kW) are the bespoke downpipe and sports catalyst. In order to make the soundtrack better, B&B added sports exhaust with high-flow catalyst. Furthermore, the in-house-made sport spring set lowers the ride height of the RS3 with 30 mm and 20 mm, at the front and rear, respectively. This is aided by the KW V3 fully adjustable coilover suspension.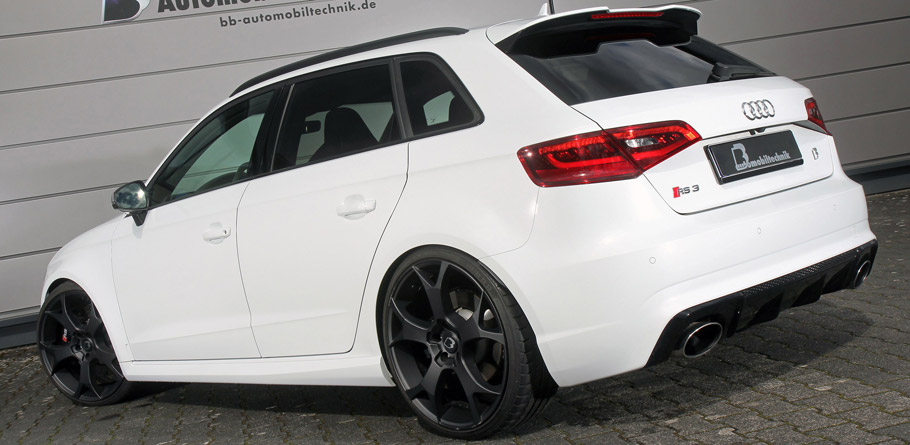 The braking power is ensured by the high-performance brake system, which features 396 mm vented discs used on the front axle and sitting behind the factory 19-inch Audi RS3 wheels. However, the wheel arches look better if one added B&B's B10 style alloys sized at 20-inches and fitted with 235/30ZR20 tyres.
It Is All About Numbers
After all of these modifications, the B&B Audi RS3 8V could eventually sprint from 0 to 100 km/h in just 3.3 seconds, which is significantly faster than the standard 4.3 seconds. The 0-200 km/h time is dramatically slashed from 16.1 sec to just 11.8 sec. At last, the ECU remap done here also converted the fabric 250 km/h top speed to the optional 280 km/h, and when the limiter is removed, the B&B Stage 4 RS3 can go over 300 km/h.
Source: B&B Automobiltechnik