MR Racing Proudly Present the Almighty Audi RS3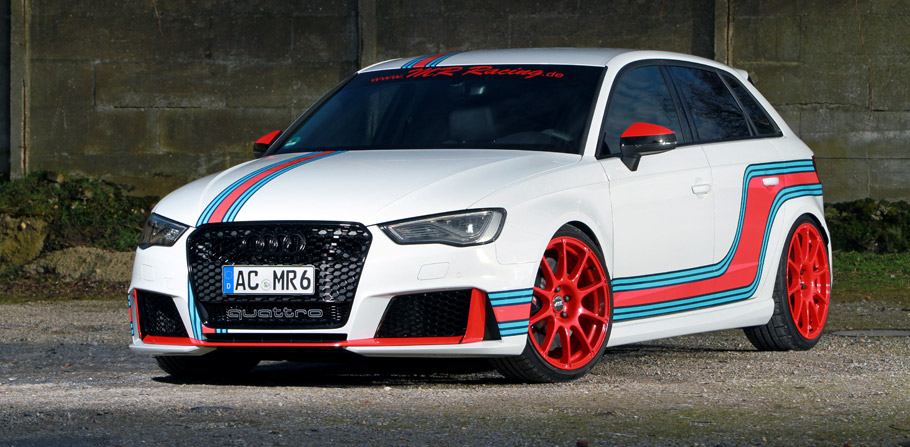 Proudly showing its exterior design changes and performance upgrades, the Audi RS3 made its debut. Geared with Audi's trustworthy 2.5-liter turbo engine, this sweetie has a lot to demonstrate. Surely MR Racing's technicians unlocked the talent potential of the charismatic engine and the whole drivetrain system and confidently demonstrated what this heavily optimized and refined machine can do.
Some of the most notable features are the modified air system with sports air filter, the stainless steel components and the sport exhaust system. The exhaust system also includes larger downpipe and HJS sport metal catalytic converts and valve control system in order to give some sweet spine-tingling cry at high revs. And last, but not least, the MR Racing's ECU remap further optimizes the fuel and boosts the overall performance to deliver a total of 448hp (329kW) and 653Nm of torque.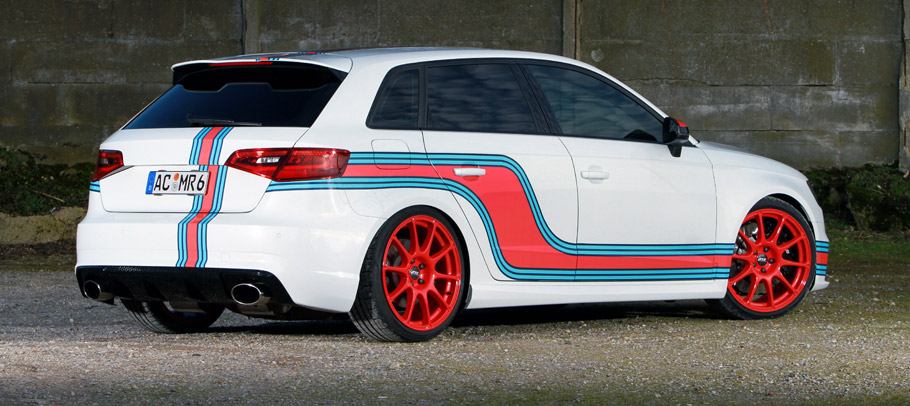 Also, thanks to the quattro AWD system, the RS3 efficiently and confidently dispenses power and delivers just enough torque to the wheels in order to improve the overall stability and control.
SEE ALSO: 2017 Audi R8 Was Recognized As "2016 World Performance Car"
And if that level of power is not enough for you, the tuner also provides boosted version with a total of 535hp (393kW) and 700Nm of torque. This system also includes a TTE 500 turbocharger, high-pressure fuel pump and more efficient intercooler.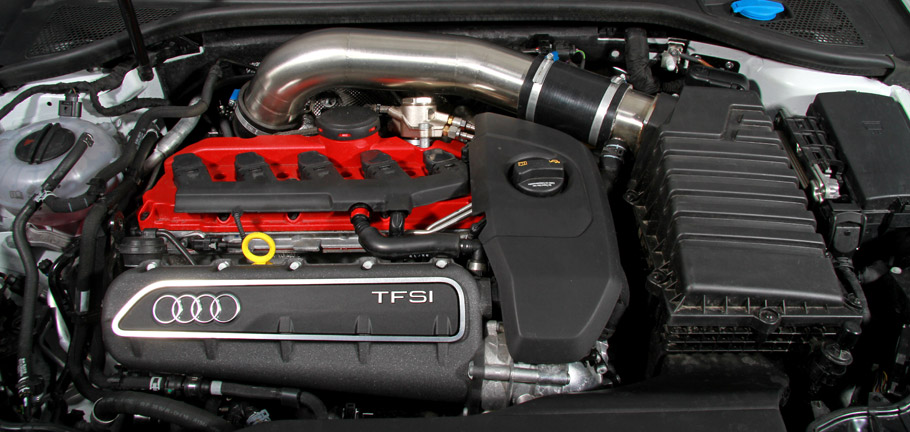 And to complete the overall great appearance and performance rates, MR Racing team geared both editions with a set of 9.0x19-inch lightweight ATS GTR alloys in "traffic red" finish and 235/35R19 Pirelli tires. And let's not forget the fine-tuned KW Clubsport coil-over suspension with independently adjustable bounce and rebound control dampers.

So, how do you find this masterpiece?
Source: XMedia-Group