The latest B&B project includes massive power output and dedicated tea table!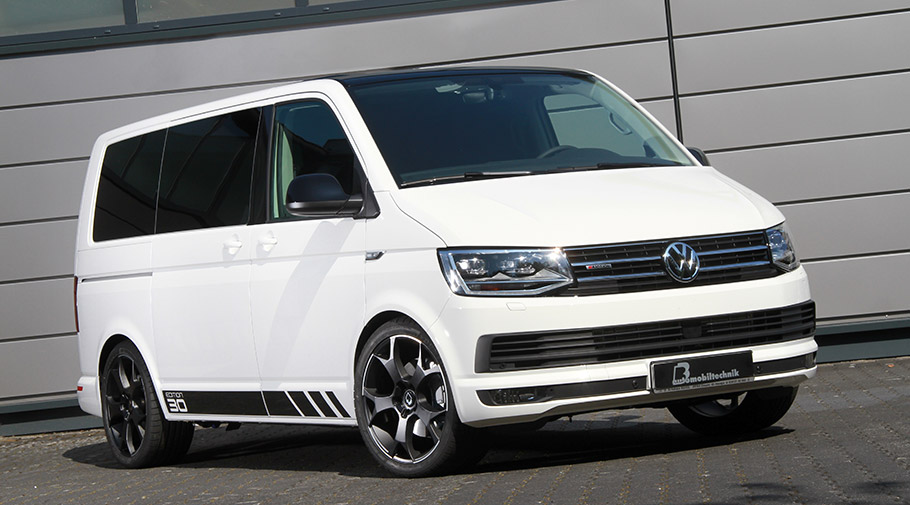 B&B Automobiltechnik team has decided to incorporate all of its 3 decades of experience and knowledge into a single vehicle: an upgraded and revised 2.0 BiTDI diesel VW T6 unit. And the result is quite astonishing: the van not only looks super sexy and menacing, but at the same time offers some tremendous amount of power.
What the engineering team decided to do is to offer byers several trim levels. All of these so-called Stages offer different kind of goodies. So, let's check 'em out!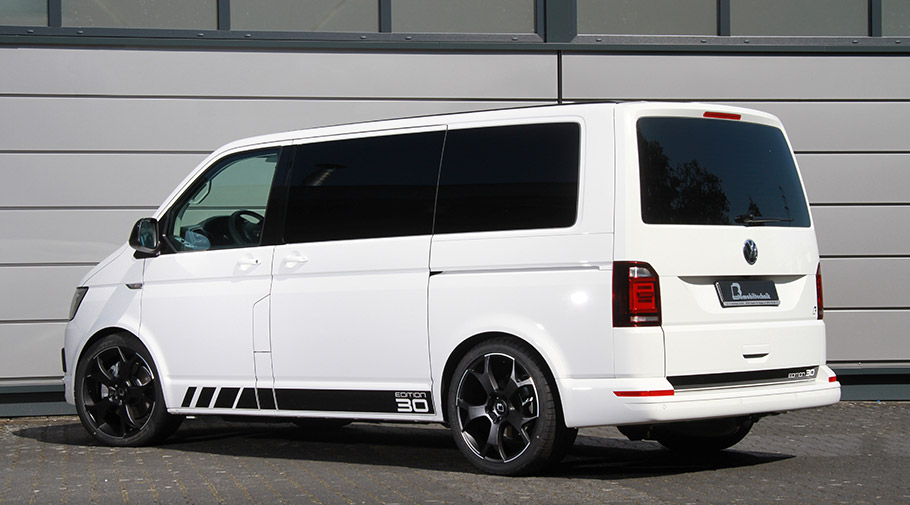 The first trim level, aka Stage 1 comes with sweet 240hp and 500Nm. Also available with this pack is the ECU remap and increased turbo boost pressure.
The second trim level includes more hardware changes and upgrades and higher amount of power, compared to Stage 1: 275hp and 56Nm of torque. Sweet, isn't it? This all means that Stage 2 setup aids the vehicle to reach 0-100km/h (62mph) in about 7.8 seconds. Not bad for this kind of vehicle, right?
SEE ALSO: You need only five steps to boost your Audi S1 to 380HP and 540Nm!
Furthermore both versions share the same technical improvements and additions: neat B&B audio sound generator that reduces many of the noises in the cabin. There is also an exclusively fine-tuned sport spring kit that adds more stability and lowers vehicle's height with a total of 45mm: just enough to ensure low center of gravity and enhanced stability in corners.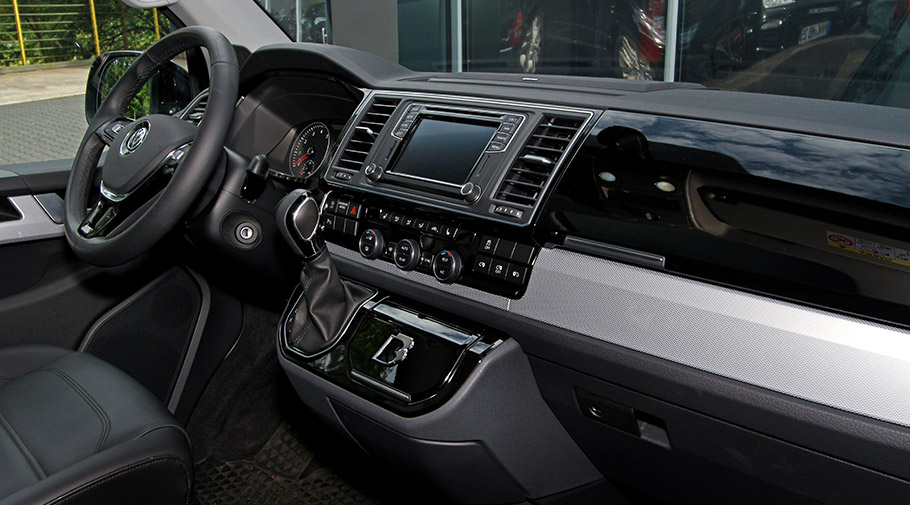 B&B also included neat set of brakes: the whole system includes 342mm diameter vented discs. In fact, there are optionally available larger 396mm set, but it also requires larger set of tires: 19- or 20-inch wheels. In fact, as we talk about wheels, B&B team geared the van with B10 light-alloys, wrapped by 275/35R20 tyres. Sweet!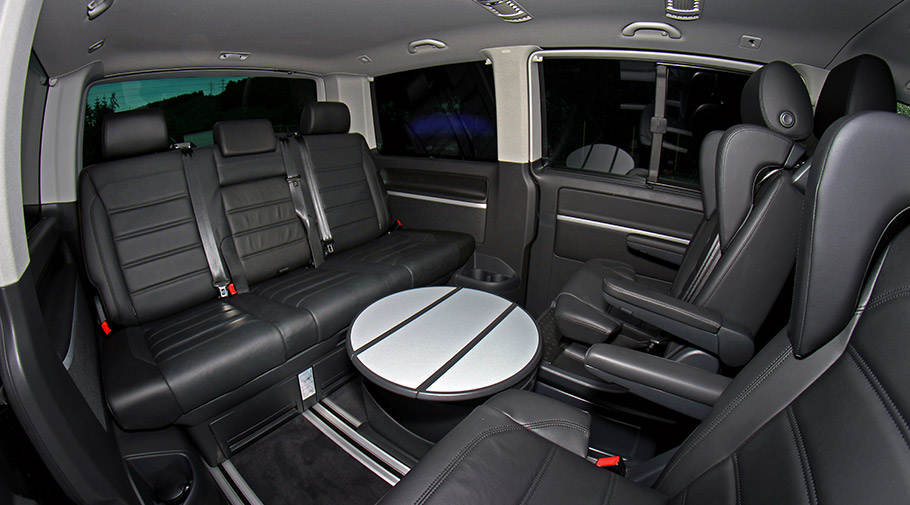 So, do you like it? We most certainly do!
Source: B&B Automobiltechnik