BBM Motorsport Changes the Entire BMW 330d E91 [VIDEO]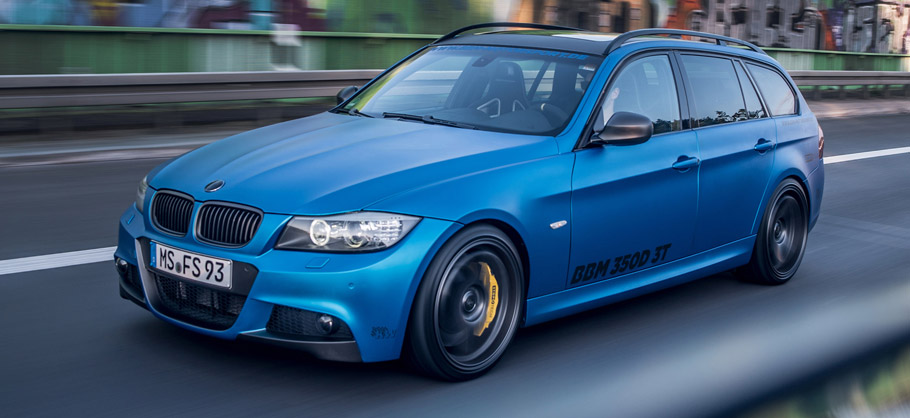 BBM Motorsport experts are back with an exclusive BMW project, which also features very impressive video that I urge you to watch! It is featured below and it definitely gives and idea of the capabilities of the tuning done over the BMW model. Speaking of which, this time under their attention is the E91 330d LCI BMW that has very strong standard characteristics, namely its standard 245 hp (180 kW).
However, true to the desire for more, the specialists decided to do something about this "low" output and to bring out more from the powerful engine. So, they basically proceeded with two steps to almost double the power ratings.
Changing the Engine. Literally.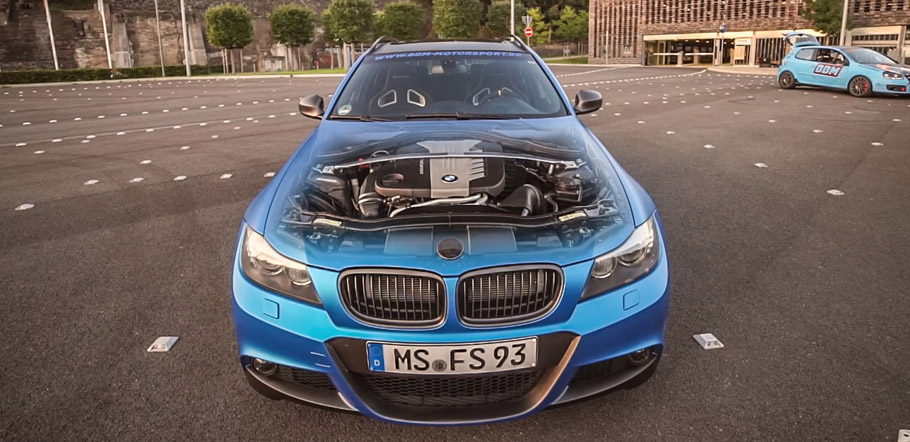 Regardless of the money, the team at BBM Motorsport installed the M50d engine with three liters of capacity and three additional turbochargers. So this resulted in a 'serial' horsepower of 381 (280 kW) and 740 Nm (546 lb-ft) of torque.
SEE ALSO: Power Version of BMW M6 Cabrio by BBM Motorsport [VIDEO]
The next step was chip tuning. Many might not know that this means improving the output via software optimization, that is very popular nowadays and it is also very fruitful. The result leaves us speechless because it is 440 hp (324kW) and 850 Nm (627 lb-ft) of torque and they have been verified via Dynojet performance test.
A BMW 8-speed sports automatic transmission translates the power to the asphalt, thus helping the car accelerate from 0 to 100 kmph (62 mph) within 4.9 s. In comparison, the standard 330d series does this in 6.1 s. But this is not everything we want to share with you. The car can also burst from 100 to 200 kmph (60 to 120 mph) within 9.8 s (330d series 17.3 s) on its way to a maximum speed of 296 kmph (184 mph), which has been unleashed from 330d series 250 kmph (156 mph).
Want More? Check out the Exterior and Interior!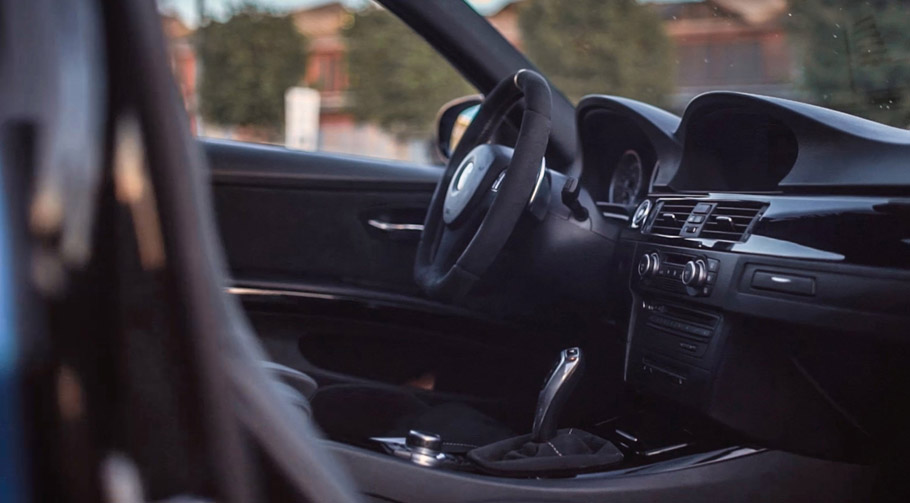 We should also mention some technical details regarding the other changes made here. Precisely, the front and rear axle has been substituted with those of the BMW M3 E92. In addition, the LSD has values of 0 to 100 %, thus making the final drive ratio of 2.81 to 1.
Furthermore, BBM Motorposrt also changed the wheel-tire-combination, which is Z-Performance ZP10 rims in the dimension of 8.5x19 ET35 with Michelin Pilot Sport sized 225/35-19 fitted up front and 9.5x19 ET35 with 255/30-19 on the rear. All this has been supported by new KW Clubsport variant coilovers with adjustable suspension strut domes and Stoptech braking system with six pistons and 380x35 mm brake discs at the front and four pistons and 355x32 mm brake discs at the rear.
We can also hardly ignore the new exhaust system, which features two tubes in 335d look and comes with active sound. Still to mention is the exclusive Arlon foil wrapping in blue metallic, applied by SFT Carwrap experts.
At last, the interior includes the following changes: BMW Performance steering wheel with Alcantara and gear shift paddles, the BMW Performance Recaro seats and the original BMW M3 E92 speedometer. Now have a look at the video below and get inspired!
Video Source: YouTube
Source: BBM Motorsport