Power Version of BMW M6 Cabrio by BBM Motorsport [VIDEO]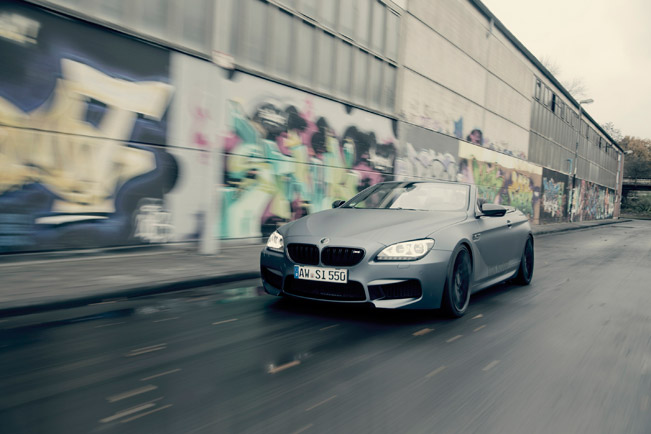 The serial BMW M6 is an upper class athlete which also has the characteristics of elegance and luxury in both coupe and cabriolet forms. The tuners at BBM Motorsport weren't stopped by these facts and embarked on a project with the aim to make more powerful the exclusive M6.
The project carries the name BBM M700BT and focuses mainly on the area of power enhancement. Precisely, the professionals used chip tuning software and Akrapovic complete exhaust system including down pipes and sports cat.
The result is astounding; the M6 now delivers the following performance values: 705 horsepower (518 kW) at 6.100 to 7.200 rpm and 864 Nm (638 lb0ft) of max torque. This means an addition of 145 hp and (107 kW) and 184 Nm (136 lb-ft) of torque. In addition, the exhaust system features carbon fiber end pipes.
In terms of suspension, there has been installed a KW suspension set in order to maintain the "dynamic damping control" (DDC). This BMW was also equipped with Breyton Spirit R 21" rims. At last, what needs to be mentioned is the exclusive car wrapping by SFT Carwrap in "Mat Steel Blue" and the sportive accents in "Gunpowder" by Sott/Arlon.
Video Source: YouTube
Source: Miranda Media