BBR Mazda MX-5 Super 180 Receives Engine Tuning Package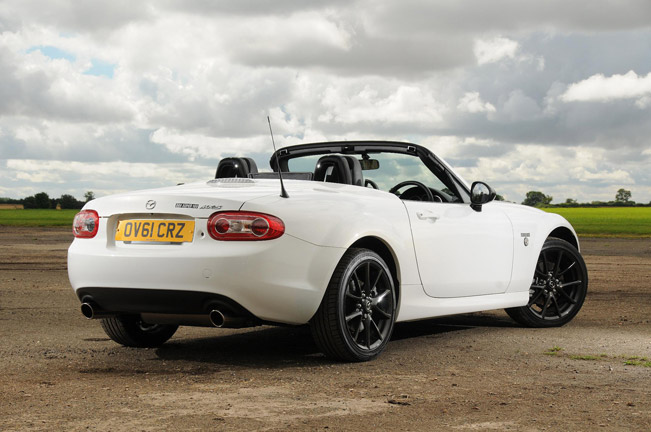 BBR Mazda MX-5 Super 180 is the latest enhancement done by the Mazda performance tuner BBR. The package named "Super 180" delivers extra response, power, driveability and excitement and generates substantial performance increase.
In details the BBR "Super 180" upgrade consists of the following components: BBR stainless steel 4 into 1 exhaust manifold, BBR 2.5 inch stainless steel exhaust centre section with high flow metallic sports cat and centre silencer, BBR stainless steel rear silencer with adjustable 3.5 inchBBR branded tailpipes, High flow BBR performance panel air filter in standard Mazda airbox, BBR StarChip ECU remap.
The standard 158 hp (117 kW) 2.0i Mazda MX-5 when equipped with the upgrade gains additionally 22 hp (17 kW). This means that it takes a peak power to a maximum of 180 hp (134 kW) at 6800 rpm.
This engine conversion produces power gains throughout the rev range, without detracting from the user-friendly nature of the car. Extensive dyno testing has proven that power gains begin from just 1750 rpm and build progressively up to the 7500 rpm rev limiter.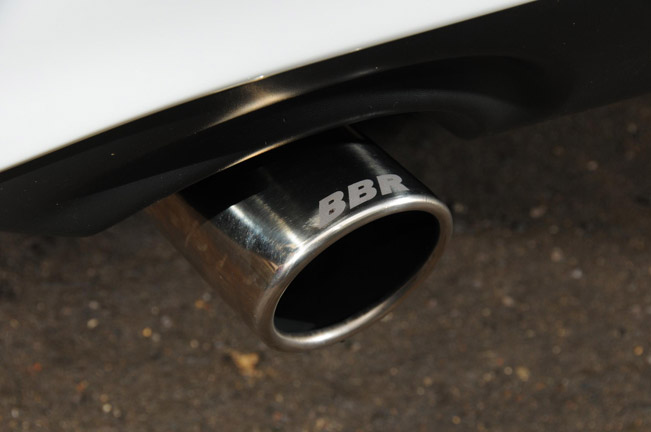 This package also extracts more torque from the MX-5's 16-valve powerplant. This actually gives incredible and superior driveability and throttle response. The tuned car produces an impressive 27 Nm (20 lb-ft) more than the original, with peak torque of 159lb-ft arriving at just 4250 rpm.
The stainless steel exhaust system in addition is developed in such way that it reduces back pressure to a minimum without the negative "droning". Moreover, the clever design of the tailpipes allows them to accommodate different bumper options or aftermarket bodykits.
Another optimization here is that now the car is even more efficient. Here BBR has deactivated the standard exhaust gas recycling system with the aim to reduce engine inlet temperatures, purify the intake charge and further improve fuel efficiency.
Source: BBR