Bentley Continental GT drag - 3,000HP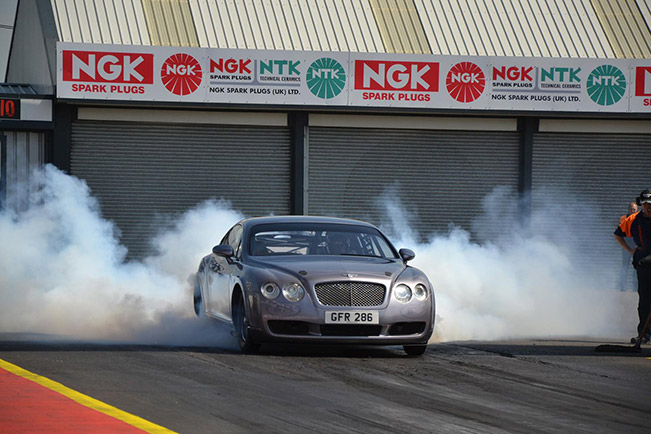 Bentley Continental GT with over 3,000HP (2,237 kW)? Of course, if you are a 48-year-old watch repairer, who obviously likes drag racing. Steve Neimantas from Yorkshire, UK spent 250,000 to convert the grand tourer into a drag racing beast.
The modified car is powered by a 10.2 liter V8 engine from Chevrolet equipped with two enormous turbochargers. The result is the whopping 3,000HP, which will be enough to catapult the Bentley from stand still to the finish line of ¼ mile in less than 7.0 seconds.
Of course, the conversion is not only installing the engine, but a super-huge rear wheels with drag tires, tiny front wheels to save weight, a roll-cage not only for safety, but for strengthening the chassis, a lot of carbon fiber elements and a parachute at the rear to stop somehow.
Bentley Continental GT drag can be be seen in action this weekend during the 1st round of the European Drag Racing Championship organized at the Santa Pod Raceway. The car will take place participate in the Street Eliminator class that includes only street legal cars.
We can't wait to see the performance of this spectacular vehicle. Stay tuned!
Source: Eurodragster