Bentley Continental GT3 - Price £200,000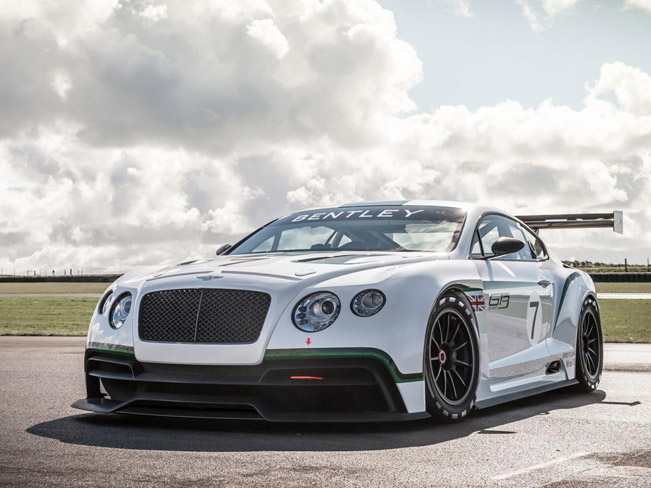 Bently has announced a street legal variant of the Continental GT3 model. This means that the car will be company's fastest production model. Key details have yet to be finalised, but Bentley is understood to be looking at a production run of around 300 cars to be built over a 12-month period circa 2014-2015. The GT3 race car was revealed at the Paris motor show and marks the return of Bentley to front-line motorsport.
The 2013 Continental GT3 will be powered by a twin-turbo 6.0-liter W12 engine with 700HP (522 kW).
The power will be put on the road through an all-wheel drive system.
Only 300 units will be produced and the price will start from £200,000.
"We now have a chance to look at all these possibilities," said another senior source.
The race car's extreme rear wing and the rest of the aerodynamic package would be toned down for road use. A roll cage won't be present feature, because it's considered too extreme for Bentley owners.
Source: Autocar.co.uk