Bentley Continental GT3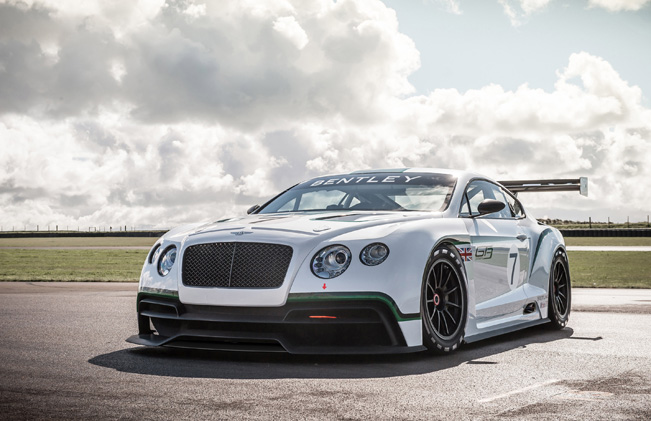 Bentley has announced the new Continental GT3, which will make its second appearance at the Autosport Stage in Birmingham, UK. Following the announcement of Bentley's return to motorsport in the GT3 category, response to the Continental GT3 has been overwhelmingly positive with significant interest from numerous potential customers.
"Joining forces with Bentley to help create the new Continental GT3 is a rare privilege. Bentley's design and analysis work to-date has shown that the Continental GT road car can become an extremely competitive race car, and we are looking forward to capitalising on our extensive competition car development experience and success to help Bentley realise its goals.", commented M-Sport's Managing Director Malcolm Wilson.
M-Sport will design and develop specialist components, together with design work and project organisation being undertaken in-house at Crewe.  The company's Dovenby Hall base in Cumbria complements the Crewe-based team and factory facilities, together creating an array of expertise and equipment that will help to ensure the development of a competitive GT3 racecar worthy of Bentley's return to the racetrack.
Source: Bentley