BMW to Introduce AirTouch at Consumer Electronics Show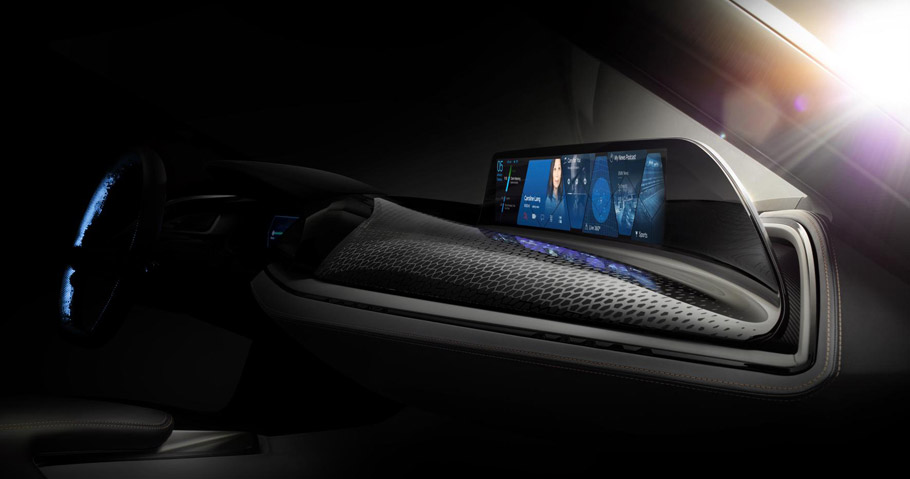 BMW is getting ready for the Consumer Electronics Show (CES), which will take place between 6th and 9th January in Las Vegas. The company will happily present there a so called Vision Car, which will have a single purpose: to demonstrate the interior of the future including a modern user interface. Why is this needed? Because of the faster and faster advance of networking between driver, car and environment, which is becoming more intensive.
The first instance of new technologies that works in favor of networking is the AirTouch. This is a feature, which provides intuitive control of entertainment, navigation and communication functions. The driver or any of the occupants can use only a basic gestures made with a flat hand to control it.
In other words, the AirTouch also allows the display in a vehicle to be utilized like a touchscreen, but with one difference, one doesn't have to make contact with the surface. This is possible via sensors, which record the hand movements in the area between the central console and the interior mirror. As a result, drivers or occupants can change the focus on the surface of the large panorama display. What is more, sensors on the instrument dashboard allow 3D control.
SEE ALSO: The Force Awakens with Top 5 Star Wars Themed Cars 
How to confirm an action: first – with a simple gesture, or secondly through a concealed AirTouch button, which is located on the rim of the steering wheel. It is positioned on the left and it is easy to reach with the thumb. It also lights up when a menu or icon can be activated and a single tap is enough to activate the desired program or change a setting.
But this is not all. There is another button like this specifically intended for the front passenger. It is located at the side sill in the door area and it allows passengers to use one hand to navigate through the menu and the other hand to confirm inputs very quickly.
Another highlight in the new AirTouch technology is the intelligent menu control, which the number of steps needed to make a selection. Basically, AirTouch "guesses" which selection and control steps are required next and displays them in advance.
A year ago, BMW presented "BMW Gesture Control" at the CES, so AirTouch seem to be a continuation of their good work. The previous gesture control enabled simple movements of a finger to carry out actions such accepting phone calls and was available in the new BMW 7 Series. It is obvious that the AirTouch is another big leap forward for the brand.
Source: BMW