BMW - New Engines and xDrive Models for 2014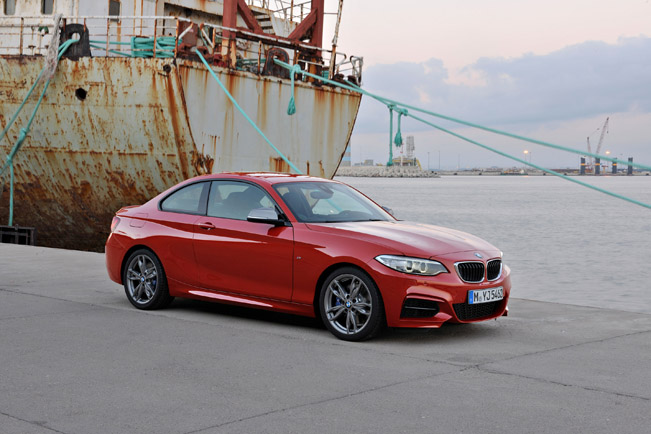 BMW will offer a number of new models this year including diesel variants for 2-Series Coupe as well as the 3-Series Gran Turismo. The German manufacturer will also offer xDrive AWD system for 335d Gran Turismo, 430d and 428i.
The all-new 2-Series Coupe will be available as 218d – 143HP (105 kW) and 320Nm (236 lb-ft) of torque and 225d – 218HP (160 kW) and 450Nm (333 lb-ft). The 218d comes with 6-speed manual and can be paired with 8-speed automatic, while the 225d is only available with 8-speed automatic gearbox. BMW 218d Coupe accelerates 0-100 km/h in 8.9 seconds, while the 225d Coupe needs only 6.3 seconds. The small diesel consumes 4.2 liters / 100 km, while the powerful one needs 4.7 liters / 100 km.
The 3-Series Gran Turismo gains a new 3.0 liter straight-six diesel engine – 258HP (190 kW) and 560Nm (413 lb-ft) of torque. 0-100 km/h in 5.4 seconds and a top speed of 250 km/h (155 mph) – electronically limited.
The 4-Series 425d Coupe also can be fitted with the four-cylinder diesel engine with 218HP (160 kW) and 450Nm (333 lb-ft). The coupe also gains a new 430d xDrive model and the convertible will be offered as a 428i xDrive for the first time.
Last, but not least BMW is going to offer a range of Individual accessories including unique paint and special alloy wheels for all models in the range.
Source: BMW