'Build Your Own' Site by Chevy Goes Live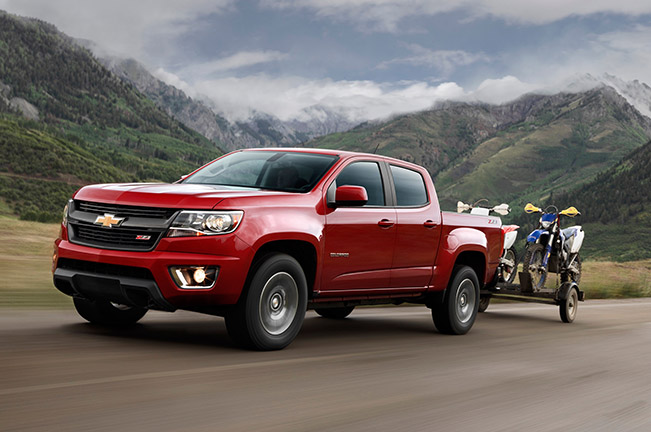 With the 2015 Chevrolet Colorado hitting Chevy Dealers across North America this fall, the introduction of the "Build Your Own" tool by Chevy couldn't have gone live at a better time. As the marketing manager for the Colorado says, "Our truck lineup is all about giving truck buyers a choice".
In their press release Chevrolet was able to put together some sample customized builds of the Colorado. But starting off the base extended-cab model has a 200-hp, 2.5l four cylinder engine, and starts off at just $20,995. Some of the unique sample builds they mention are:
This package was simply designed for the working man or woman, with great towing and hauling capability. It includes a Z82 trailering package, and the beefier 3.6L V6 engine for better towing power.
This package was designed for the polar opposite of the labor worker. It was designed for the purpose of simply getting a driver from point A to point B. It starts off with the 2WD Crew Cab, a spray-in bedliner, GearOn divider and tie down rings.
These are just a couple of the sample custom packages that they have using the "Build Your Own" tool from their website. The beauty of this tool it will give each and everyone their own freedom to add whatever options they feel are necessary for their day to day needs.