Cadillac Ciel Concept at the 2011 Frankfurt
Cadillac Ciel Concept was also introduced at the 2011 Frankfurt Motor Show. The staggering vehicle is inspired by Highway 1 in California.
Ciel Concept is powered by a twin-turbo 3.6 liter V6 with 431PS (317 kW) and 583Nm (430 lb-ft) of torque. The engine is coupled to a hybrid transmission powering an all-wheel-drive system.
The vehicle also features:
Sloping bolsters on the seats that allow passengers to slide into the seats more comfortably
A personal device storage area on the front of the console with inductive charging and Bluetooth connectivity
A power-assisted transmission shifter that deploys as soon as the engine is started
Lighting in the armrests that combines a natural light well for daytime driving and ambient lighting for nighttime drives
Door storage areas that are inspired by premium fashion accessories and open with high-quality zippers
Pull-out blankets are available for all three passengers and retract automatically
All the seats have heating and cooling features, along with a drawer containing sun lotion, sun glasses and towels, as well as aromatherapy that is controlled from the rear armrest.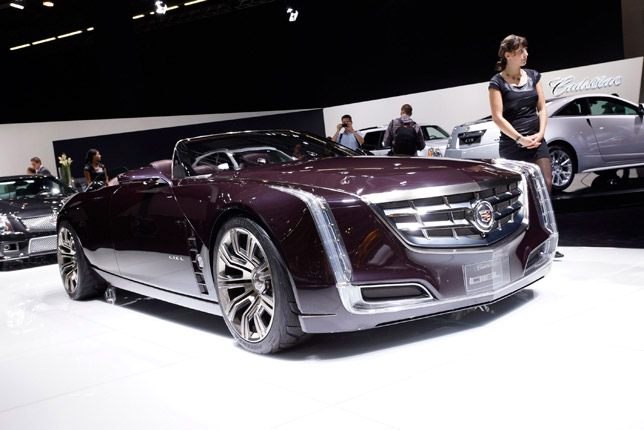 Source: Cadillac