Cadillac and LG collaborate in intricate new concept vehicle [w/video]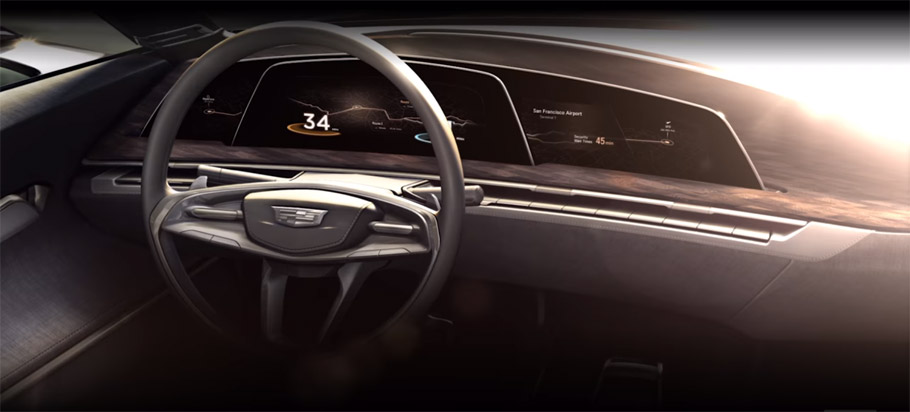 Here's a video, which Cadillac has just uploaded at their official YouTube channel. If you wonder why is it important, well, because it actually depicts a new concept vehicle, which will be unveiled on Thursday during Monterey Car Week. More importantly, it will also feature innovations, which will be used in a future production vehicle. Cadillac didn't announce actually, that the debuting concept will be a brand new model, but actually disclosed that it will be equipped with innovative technology "prominent in the latest home electronics," and that this technology will be featured in an upcoming vehicle.
To go into details, I'm talking about the range of curved OLED screens, which has been developed in collaboration with LG Electronics. This is a little bit sad, because customers do need a Cadillac concept, which eventually would become a production model. But, let's wait.
SEE ALSO: Cadillac further enhances the CTS & ATS lineups with Carbon Black pack
Besides the teaser video and the cited information, the company did not release any other details. The video is previewing a digitalized picture of an elegant wooden dashboard with very simple design. As you can see, there aren't a lot of buttons or knobs. This is because of the integration of the LG OLED screens, which serve as a substitution of the original controls.
By the end of the video we witness an ongoing 3D navigation, which by the way looks fantastic, but puts in question how will Cadillac implement it, and would it look that nice. By the way, you can watch the reveal of the new concept at Cadillac's official Facebook, Facebook.com/Cadillac, at 10:45 p.m. EST/7:45 p.m. PST on Thursday, August 18.
Video Source: YouTube
Source: Cadillac