Caterham Superlight R500 - End of Production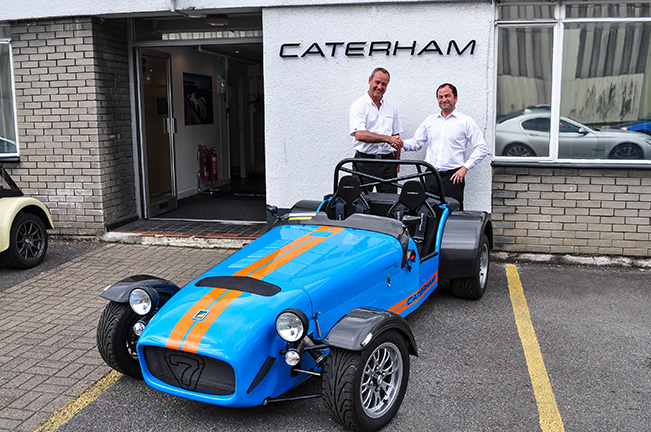 Caterham ceases production of the famous Superlight R500. The legendary sports car in its most extreme version reached the final production number – 174, which is destined for Caterham's distributor in Peru, South America.
Caterham Superlight R500 is powered by a 2.0 liter naturally aspirated four-cylinder engine with 267HP (196 kW). 0-100 km/h in 2.88 seconds and a top speed of 250 km/h (155 mph). The engine is connected to a 6-speed manual gearbox. The extreme car manage to lap Top Gear's test track in 1 minutes and 17.9 seconds - nearly half a second faster than the Bugatti Veyron.
Despite the extreme nature of its performance and character, the R500 remains one of Caterham's most popular models ever, attracting buyers from around the world. Its place in the garages of several celebrity customers confirmed its legendary status.
"If Caterham wasn't already firmly on the map as one of the world's best-known British sportscar makers, the R500 certainly helped us to cement that position.", commented Caterham Group CEO, Graham Macdonald.
"It was a landmark model for us in many respects; its performance on the road and track was matched by the impact it had on our brand. It brought new technologies to the Seven range and was the first production Caterham to adopt a sequential gearbox. To some extent, it represented the start of a new era in which Caterham stepped into the 21st century, but it perfectly encapsulated Colin Chapman's original ethos and harnessed our determination to provide accessible fun like no other.", he added.
Source: Caterham