Chevrolet Camaro Military Tribute Auctioned - 175 000$
A very special Chevrolet "Military Tribute Camaro" has been auctioned at Barrett-Jackson Collector Car Auction. The Achilles Freedom team will benefit from the final bid which reached $175,000. It is an association that helps wounded war veterans to overcome their physical and psychological trauma by engaging them in various sports activities, athletics and marathons.
The 2010 Camaro itself boasts an impressive paint job. It has been done by the renown artist Mickey Harris who has been airbrushing things for 33 years now. He has spent most of his childhood on military installations and one can notice that just by looking at his works.
"The Military Tribute Camaro was designed to honor our armed forces heroes. Now, thanks to its generous new owner, it will help our injured veterans rebuild their lives through the excellent work of the Achilles Freedom Team," said Chris Perry, vice president, Global Chevrolet Marketing and Strategy.
The other impressive thing about this car is that before the auction, it has toured over 30 military camps within the USA including the Pentagon. And now, last Sunday its journey ended at the Barrett-Jackson auction with a novel cause.
The whole project was supported by the GM Military Discount Program – one of the most generous military discount programs in the industry. Through it, GM offers GM Preferred Pricing (the same price extended to GM suppliers) on any Chevrolet (except Volt), Buick or GMC.
Other US soldier aid programs, supported by Chevrolet include the Cell Phones for Soldiers -  This program provides phone cards to service men and women. In 2011, Chevrolet raised $212,000 (worth 100,000 hours of talk time) from the auction proceeds of a 2012 Honor and Valor Camaro SS and Chevrolet donations of $100 for every car and truck sold during Military Appreciation Month in May. Since 2010, Chevrolet has collected more than 70,000 used cell phones, worth 70,000 hours of talk time. Then there's the Travis Manion Foundation – named after First Lt. Travis L. Manion who was killed in battle in Iraq 2007, this association has received by GM 250 000$ intended to relief families of fallen soldiers and veterans. There is also a number of  events sponsored by GM, which involve active and retired military servicemen annually.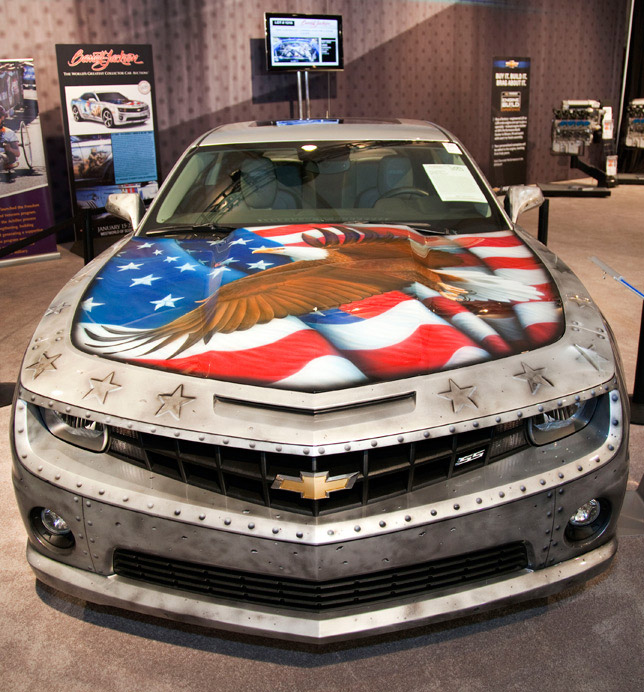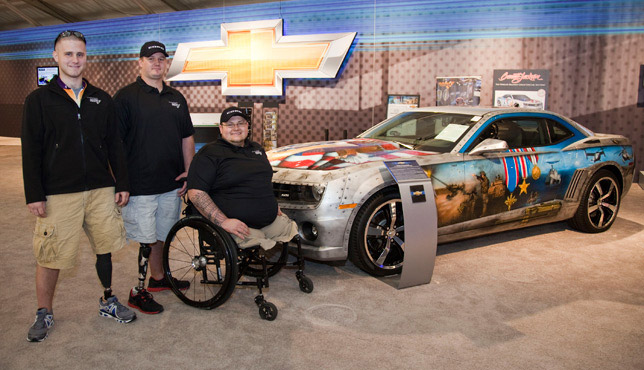 Source: Chevrolet