Chrysler To Develop Human Biology-Inspired CNG Vehicles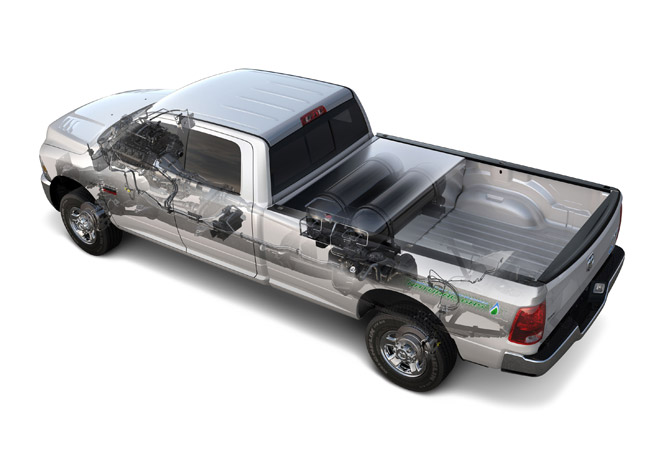 A technology based on the human biology will breathe new life into Chrysler's CNG commitment, was just announced. The human body will serve as an inspiration for the brand to design the next generation of fuel tanks powering compressed natural gas (CNG) vehicles.
To be more precise, Chrysler will take as an example the human lungs, which comprise of countless individual sacks called alveoli. Their function is to expand the lung's total air capacity. The brand will utilize the same approach in order to improve the packaging of CNG tanks.
The work of Chrysler Group will be supported in part by a $50,000 grant from the Michigan Economic Development Council's Technology Innovation Challenge which helps companies accelerate advanced-technology initiatives.
First, CNG-powered vehicles require larger fuel tanks to deliver range that is comparable to that of gas- or diesel-powered vehicles. Secondly, the current design of CNG tank is also limited to cylindrical shape in order to accommodate the pressure at which the gaseous fuel is stored.
Brand's patent-pending technology addresses both issues via the expansion of the tank's capacity and enabling designs that conform to the vehicle. Of course the result will benefit from more space for passengers and cargo.
On the market Chrysler has launched the Dodge Ram 2500 Compressed Natural Gas truck, which is industry's only factory-built CNG-powered pickup. The vehicle is equipped with a 5.7-liter HEMI V-8 engine that burns CNG.
When that fuel is depleted, it automatically and seamlessly switches to gasoline. To go even further into details, the truck can travel on a single fill-up up to 255 miles, and a total of 745 miles when equipped with an available 35-gallon reserve gas tank.
Source: Chrysler