Citroen DS 3 WRC Received Refreshed Looks And Additional Performance Tweaks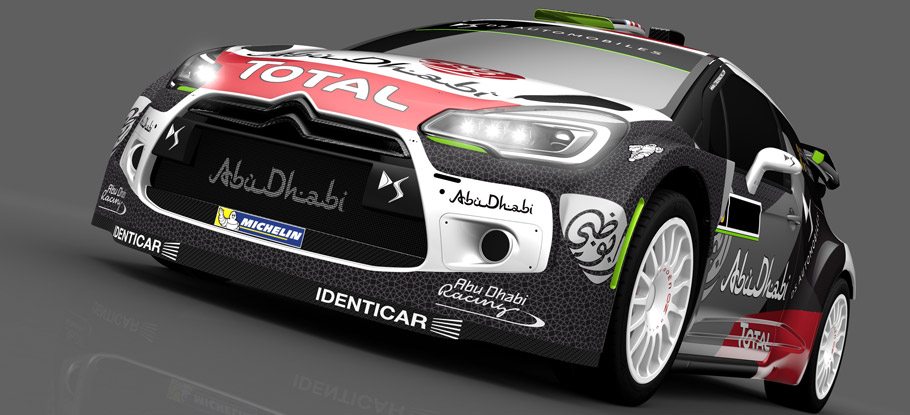 The DS WRC of Citroën Rally team will compete with refreshed look at Rally de Portugal. The fresh looks come together with the redesigned front, that bring even better aerodynamic features. After the World Rally Championship, The DS 3 WRC  has undergone some changes.
When it comes to visuals, the DS 3 WRC includes beautiful lines and colors and combines Polar White, Perla Nera Black and Aluminum Grey with beautiful geometric lines to create the overall aggressive, but yet elegant appearance.
SEE ALSO: Ideal Sportiness? Citroen Berlingo Mountain Vibe Concept Has it!
Further upgrades were made and on the drivetrain system. There is a special 1.6-Liteer direct injection engine, taken from the Citroën C-Elysée WTCC and a redesigned semi-automatic gearbox. Further changes include a rear spoiler and a redesigned rear suspension. All these upgrades and changes are marked as proven and trustworthy. The team has enjoyed a confident start to the season with numerous victories, including this in Argentina.
In Portugal, the following phase of tweaks will come with further-redesigned front end, that will include totally different bumpers and wings, that will aim for even better aerodynamic performance by lowering drag and increasing thedownforce.

This is truly a wonderful vehicle, that confidently builds its success. We are all interested in Citroën's performance on the race, so we will bring you fresh news right from the source. Stay tuned!
Source: Citroën