Citroen DS 6WR Interior [images]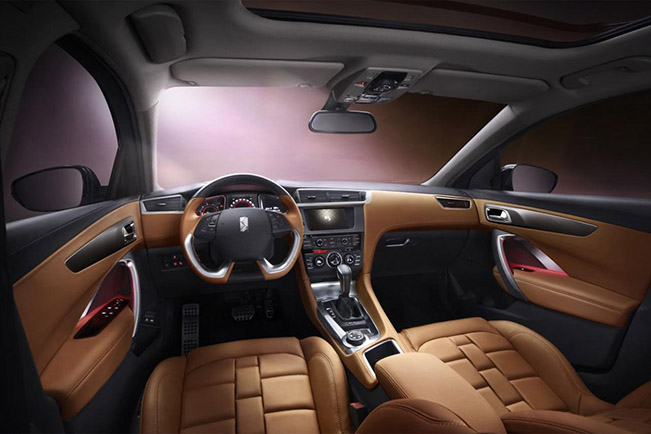 Citroen has published first official images of the interior of DS 6WR luxury SUV (sports utility vehicle). The cabin comes with a two-tone plush upholstery with aluminum trim elements on the doors, the center console and the steering wheel. There is also a nice LED interior lighting. The Grip Control system's control switch is placed right next to the leather gear shifter.
Citroen DS 6WR SUV measures 4.55 meters in length, 1.86 meters in width and 1.61 meters in hegith with a 2.73 meter wheelbase. The strong presence is underlined by a set of 19" alloy wheels. The engine range includes a 160HP (118 kW) e-THP and a 200HP (147 kW) THP unit coupled to a 6-speed automatic gearbox.
The concept was unveiled at the 2014 Beijing Motor Show in April. It is scheduled to hit the market in September, this year. It will be manufactured locally and will be sold through a network of 60 dealerships.
"With the launch of the DS 6WR in the autumn, it (the brand) now markets three locally-produced models – a feat achieved in just one year. As DS sets out to become a premium brand on a worldwide scale, the results obtained in two years in China, the world's number-one automotive market, encourage us in the pursuit of our business offensive", commented Yves Bonnefont, Chief Executive Officer of the DS brand.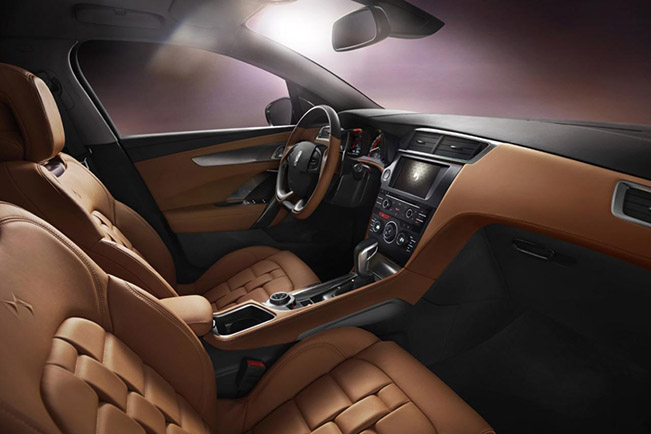 Source: Citroen