2014 Citroen DS3 Hatch And Cabrio Facelift Revealed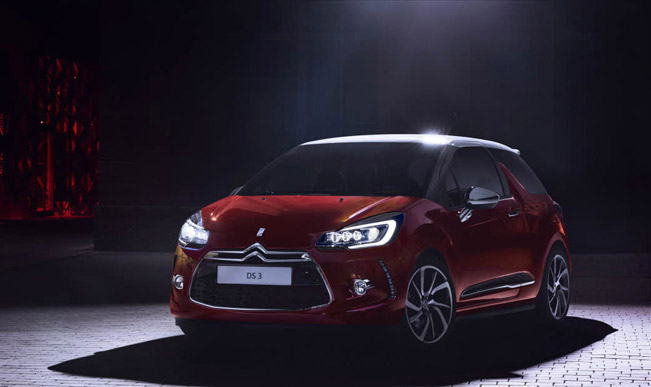 2014 Citroen DS3 and DS3 Cabrio models are getting upgraded via a range of enhancements, but the most important one is the adoption of the new high-tech light signature. The two variants of the car are also receiving brand new Active City Brake technology, range of Euro6-compliant engines and additional personalization features. The new hypnotic gaze of the facelifted DS 3 is due to its new headlights, which feature the combination of LED and Xenon lightning technologies with new sequential indicators.
The new headlights deliver greater visibility in both low- and high-beam positions. To go further into details, three LED modules and a Xenon module were utilized for the design of this wide and uniform beam.
What is more, the headlights also minimize the energy consumption by 35% when they operate in low-beam mode and by 75% - in high-beam. They are capable of life time of over 20,000 hours, or in other words - twenty times longer than halogen lights.
Citroen disclosed that the new headlights were inspired by the Numéro 9 and Wild Rubis concept cars. They include independent modules, which resemble diamonds in their setting. The DS 3 has also been fitted with innovative sequential indicators.
The LED DRLs in the front air intakes completes the new light signature. Facelifted DS3 models also feature 3D-effect LED rear lights and chrome-finish DS logo in a black embossed DS setting.
Source: Citroen