Citroen Receives Two Greenfleet Awards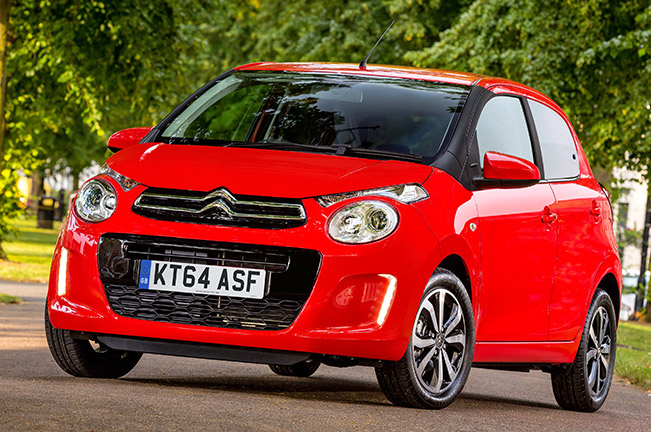 This year Citroen has been prized with two key GreenFleet awards, which acknowledge the manufacturer's outstanding quality of LCV products as well as its growing number of efficient, low emission city vehicles. The official ceremony took place in Birmingham and presented Citroen with two very significant awards: GreenFleet City Car Manufacturer of the Year Award and GreenFleet LCV Manufacturer of the Year Award. Additionally, the carmaker was also praised in the GreenFleet Fleet Car Manufacturer of the Year category.
This double triumph is a repercussion of Citroen's prolonged development of design innovations and remarkable engineering improvements. What is more, with its expanding range of ultra-low emission city cars, the company is placed among the most adequate and the best efficiently operating automobile manufacturers worldwide.
Currently Citroen offers a great number of cars (51 in total) with ultra-low, 0-100g/km CO2 emissions. These models vary between city cars, coupes, lower medium hatchbacks, upper medium saloons/estates, small people carriers, cabrios, full size 5/7seat people carriers, premium upper medium hatchbacks and super-minis. Part of the ultra-low emissions range is the New C1 with its 19 model variants all of which are under 100g/km CO2 emissions. The recently-launched C4 Cactus is another ultra-low-emission vehicle. Its engine options are comprised of three cylinder PureTech petrol engines, as well as new Euro 6 Blue HDi diesel engines, for emissions as low as 82g/km and a combined cycle fuel economy of up to 91.1mpg.
Finally, the van line-up boasts economy improvements and class-leading payload capacity. The fuel economy figures of the newly released Relay range, for instance, have been refined by up to 15% – with combined cycle fuel economy around 37.7-42.8mpg, which is quite exceptional. New Relay CO2 emissions are estimated at less than 200g/km for the average 3.5 tonne model.
Source: Citroen