Improved Jaguar F-Pace 20d shows growth in horse-power capability 

CPA Performance studio is responsible for the power tuning
Jaguar F-Pace is a daring crossover, which has stance, charms and luxuries inside and out. It is kind of unimaginable that such perfectly built vehicle might be subjugated to any sort of tuning. However, specialists that are brave enough to take such a tough task, do this regularly. In the case of this F-Pace 20d full responsibility for the power uprating take the experts at CPA Performance.
Originally the big cat is powered by a 2.0 litre four-cylinder turbo-diesel engine that generates 180 hp (132 kW) and 430 Nm (317 lb-ft) of torque. Being a quite heavy machine and weighing 1,700 kg, the Jaguar seemed to need a little bit more power.
SEE ALSO: Single malt Jaguar XJ by Vilner is infused with aristocratism and individuality
And this is how the tuners at CPA Performance were led to the idea to introduce to the SUV their in house made PowerBox and PedalBox upgrades, in order to deliver matching performance and response. So, there are three levels of PowerBox available: Pro, Ultra and Nitro.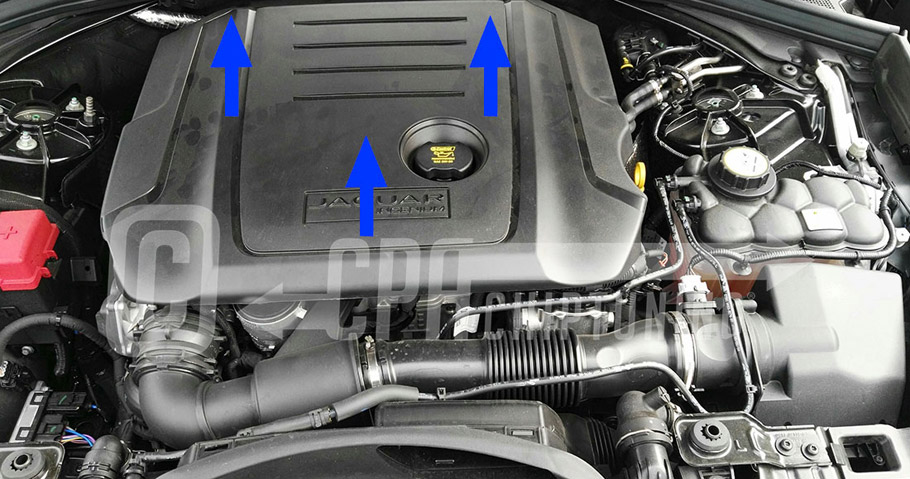 The first one adds more power and torque by 20-percent, making it a total of 215 hp and 515 Nm. The intermediate PowerBox Ultra boosts the power to 223 hp and 533 Nm, and also incorporates the Engine Safe System. At last, the at top of the CPA Performance diesel performance kits for the F-Pace 20d is the PowerBox Nitro. It gives the SUV the capability of delivering 228 hp and 547 Nm torque. The kit comes with remote control activation.
What is more, CPA Performance has also developed PedalBox, multi-processor system, which delivers improved throttle response. Another highlight in this tuning here is the Connective System, which combines the Nitro and the PedalBox in a perfectly matched pairing. This also gives the option of tailoring the power and response to any road situation.
Source: CPA Performance