Daihatsu Exhibits Eight Concept Cars At The Indonesia Motor Show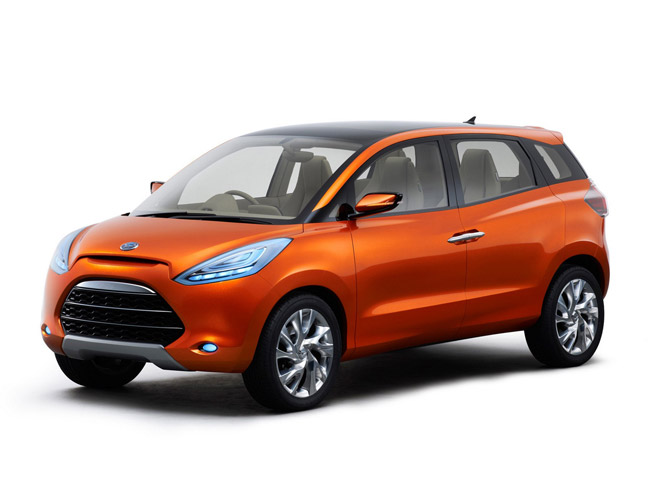 Daihatsu is currently exhibiting at the Indonesia International Motor eight concept vehicles that will make their world premiere. In addition, the brand will also present new AYLA Technology. This year, Daihatsu is exhibiting under the slogan: "Daihatsu is our best friend". The goal of the brand is to capture the attention of the audience by demonstrating the craft of making fuel-efficient and affordable cars.
The first concept car is the Daihatsu UFC 2, which is an evolved version of UFC that was designed primarily by ADM. The car embodies convenience and has a compact body that makes it easy to drive. At the same time, the UFC 2 has a large enough interior to seat seven people.
Next, the Daihatsu CUV Concept is a dream-inspiring Cross-over Utility Vehicle, which however has an extremely sporty exterior. The CUV has a split rear door that opens upward and downward. In addition, there can be created more space via the rearrangement of the rear seats.
The third concept is the D-R Estate, which is also an evolved version of D-R. The car offers both joy of driving and fuel efficiency, as it is outfitted with a high-quality material interior, while equipped with a 660 cc engine.
Going further, is the AYLA World which addresses the future possibilities of AYLA through the three concepts, namely the AYLA GT, AYLA X-track and AYLA Luxury. In addition, NC-Y and NC-Z are concept cars that were developed in two ways in pursuit of an even more compact form than the AYLA. In fact, AYLA is a model which has inherits fuel efficiency and affordability, while the NC-Y adds a sense of practicality and the NC-Z – one of dynamism.
Source: Daihatsu