2015 Daihatsu Copen [video]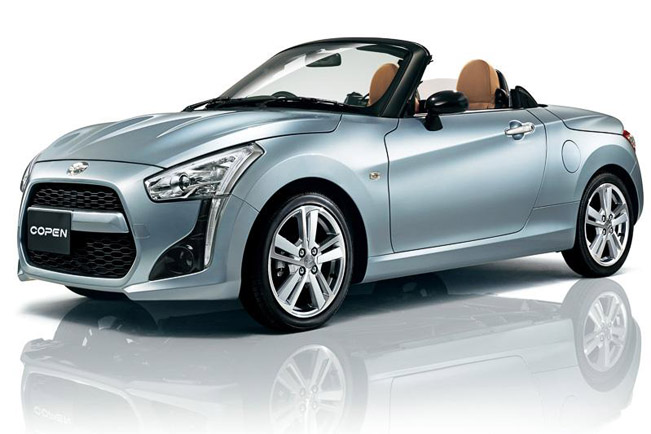 Daihatsu has presented the production-ready 2015 Copen. The concept of the car was presented at the 2013 Tokyo Motor Show and now the Korean manufacturer presented the official model.
2015 Daihatsu Copen features a customizable body, which means that the owner can replace just about all panels, with the exception of the roof and doors. The exceptional vehicle also offers customizable interior components, so the personalization options are infinite.
The dimensions are - 3395mm in length, 1475mm width and 1280mm height. It has a "D-frame" lightweight monocoque, so it will be a lot stiffer than its predecessor and also with better torsional rigidity. The overall weight grew with just 40 kg, because of the two-piece electric roof.
The engine is a three-cylinder petrol – 64HP (47 kW) at 6,400RPM and 92Nm (68 lb-ft) of torque at 3,200RPM. The engine is connected to a 5-speed manual or a CVT.
The interior boasts a push button start, leather steering wheel and gear shifter, keyless entry, heated seats, air conditioning system, heated windscreen along with a carbon fiber trim and an optional infotainment system on top of the central dashboard.
2015 Daihatsu Copen is priced from ¥1,798,200 (around $17,600 USD) for the CVT model and ¥1,819,800 ($17,800) for the 5-speed version.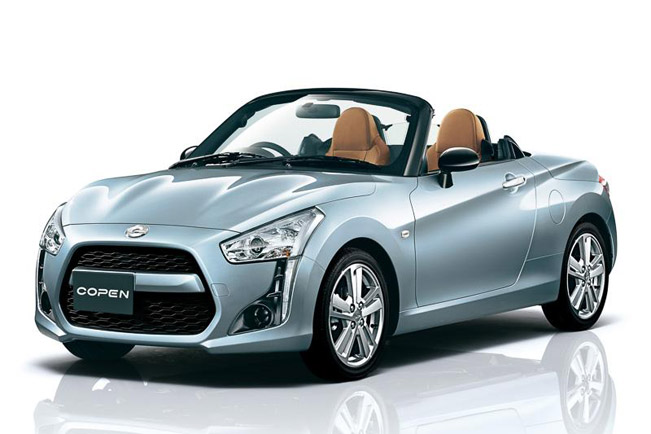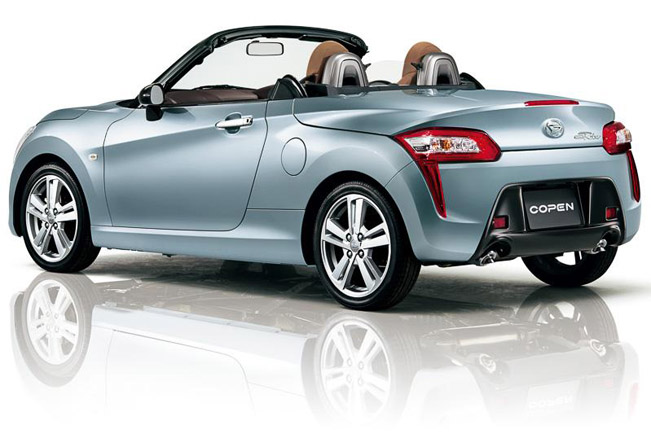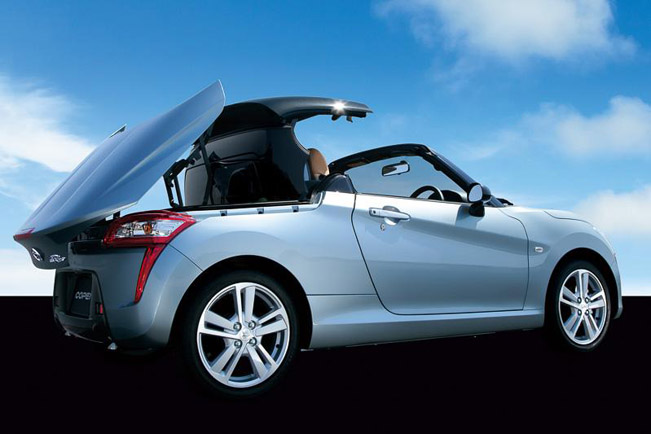 Source: Daihatsu