Daihatsu Mebius S Touring Offers Hybrid Power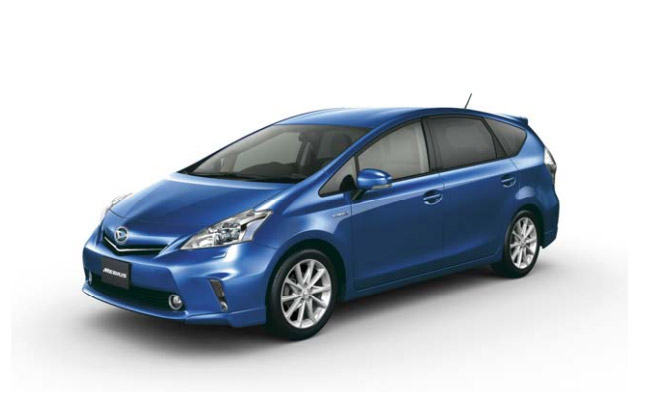 Daihatsu Mebius S Hybrid vehicle is a result of a partnership between Daihatsu and Toyota. This launch is part of the business collaboration in the environmental technology field in Japan agreed. In fact, the Mebius is the second hybrid vehicle supplied under this agreement.
The hybrid hides under its hood a 1.8 liter hybrid system and achieves a low fuel consumption of 26.2 km/l in JC08 mode. This is possible thanks to the synergy created by a Cd value of 0.29, outstanding aerodynamic performance and weight reduction.
Furthermore, the model offers a spacious and comfortable interior with a high-capacity trunk space. The body dimensions here are: 4,615 mm length, 1,775 mm width and 1,575 mm height. Mebius features two rows of seats, which are positioned a little higher, which effects in better field of vision while. This also contributes towards a more comfortable interior with enough head clearance and ample leg space.
Daihatsu Mebius S Hybrid Details of the Hybrid System:
Engine
Model
2ZR-FXE
Displacement (cc)
1797
Max. output (kW[PS]/rpm)
73[99]/5,200
Max. torque (N•m[kgf•m]/rpm)
142[14.5]/4,000
Motor
Max. output (kW[PS]/)
60[82]
Max. torque (N•m[kgf•m]
207[21.1]
Overall system
Max. output (kW[PS]/)
100[136]
Batteries
Nickel metal hydride (NiMH)
Source: Daihatsu