DMC Lamborghini Aventador LP700-4
The German tuning company DMC is already working on a styling package for the new Lamborghini Aventador LP700-4. The car was unveiled at the 2011 Geneva Motor Show just before a month.
Aventador LP700-4 looks amazing and its aerodynamics allow speeds in excess of 350 km/h, still it can be imrpoved and DMC is working on that.
The styling package of the tuned consists of a carbon fiber front lip, side splitters and aerodynamic side skirts.
DMC is currently accepting pre-orders, but there is no information when they will began production of the parts and what are the price lists.
Gino Gargiulo, DMC's investor and name donor to this kit, has purchased one of the rare models that will be shipped as part of the first wave.
LP700-4 is powered by 6.5 liter V12 with 700PS (515 kW) and 690Nm (509 lb-ft).
Stay tuned for more information and detailed pictures!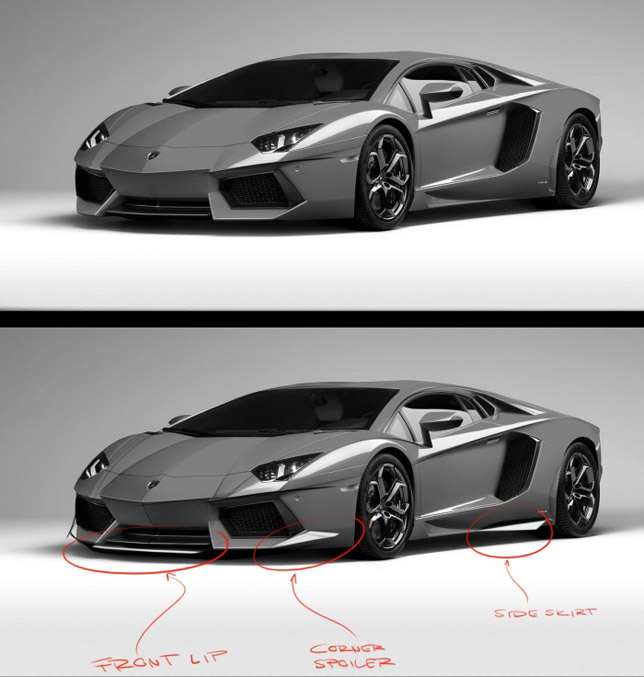 Source: DMC and Marouane Bembli