EcoBoost for the All-new Ford Escape
The all-new Ford Escape will pamper itself with a clever EcoBoost engine. It develops 237 horsepower and 250 lb.-ft. of torque and provides 3,500 pounds of towing capability.
Smaller is better these days. Especially when we take into account the soaring gas prices. That's why, as an alternative to the 3.0-liter V6 engine in the current Escape, the 2.0 liter EcoBoost seems the logical choice.
Escape's greater towing capability is roughly equal to two jet skis or a snowmobile on a trailer. And chances are that you are going to link a trailer behind, even if it is only to make use of Ford's trailer sway control.
Besides the 2.0 EcoBoost, there will be a 1.6 liter unit of the same line that returns 177 horsepower and lastly, a 2.5 naturally aspirated engine with a 171 horsepower ability. All three engines are mated to a fuel-saving six-speed automatic transmission. Another good thing for the economy will be the electric power-assist steering.
Interested? Well, the all-new Escape arrives at showrooms sometimes later this spring. Until then, we'll have to wait and read frugal figures.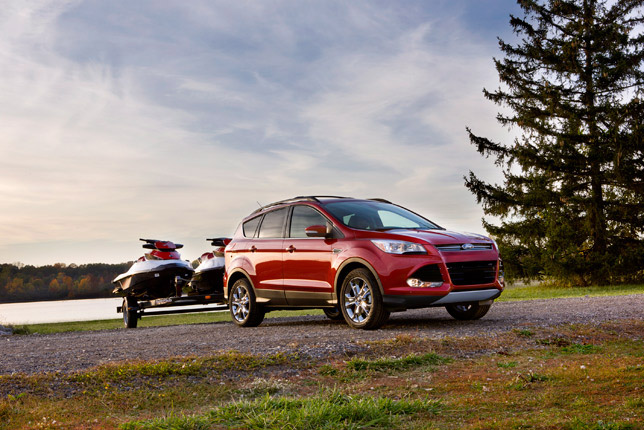 Source: Ford