Ford Extends EcoBoost Line-Up With New Fuel-Efficient 1.5 Engine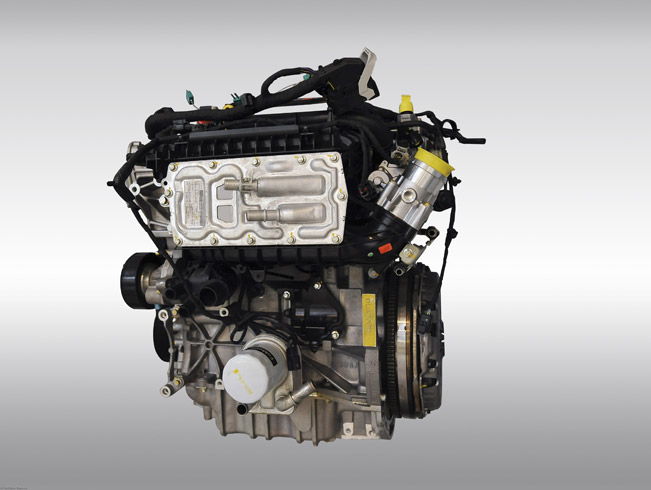 Ford has just announced the introduction of the 1.5-liter EcoBoost Engine which will be added to the lineup of fuel-efficient, innovative powertrains. According to the company this unit is a key strategic entry because it aims to meet the global demand for its four-cylinder EcoBoost engines.
In addition, Ford aims to produces 1.6 million EcoBoost engines annually. For this reason, by the end of 2013, six plants across Europe, Asia and North America will be producing EcoBoost engines.
The fifth member of the EcoBoost family will begin being built at Ford's facility at Craiova, Romania. The new engine will be first introduced in China through the Ford Mondeo, which is going to make its debut at Auto Shanghai 2013. Next, the engine is planned to be applied to the Fusion sedan in North America and afterwards in the new Mondeo in Europe.
EcoBoost technologies enable enhancements in terms of fuel efficiency and emissions up to 20 and 15 percent respectively. In the current case, the 1.5-liter engine benefits from signature EcoBoost turbocharging, direct fuel injection and variable valve timing, and has been created to be more fuel efficient and offer high levels of refinement, quietness and performance.
The new aluminum-block, twin-cam 1.5-liter EcoBoost engine will feature innovations such as integrated exhaust manifold. And in addition, it is expected to deliver similar horsepower as its 1.6-liter sibling. However, it will be much more efficient in terms of emitting CO2.
What is more, this engine is the first one to include computer-controlled clutch on the belt-drive water pump. The result is that it will additionally enhance the efficiency through the reduction of the warm-up time. Additionally, a water-cooled charge air cooler is also being mounted in order to deliver more efficient feed of air into the engine.
Source: Ford