Eight-speed transmission to debut in select Chevrolet and GMC vehicles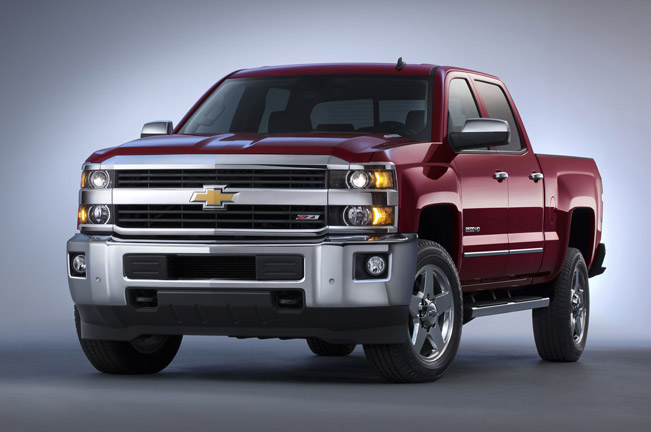 The US car brands of Chevrolet and GMC, fully owned by General Motors, have confirmed that certain Chevy and GMC models will receive a new eight-speed automatic transmission starting in 2015. The new models that will boast this gearbox will be the 2015 Chevrolet Silverado and the GMC Sierra and GMC Yukon Denali/Yukon XL Denali models that come with 6.2-liter EcoTec3 V8 engines.
The new transmission is called Hydra-Matic 8L90 and has been developed by GM. It comes with about the same size and weight as the Hydra-Matic 6L90 six-speed automatic gearbox. Its 7.0 overall gear ratio spread is wider than GM's six-speed automatic transmissions, providing a numerically higher first gear ratio to help drivers start off more confidently with a heavy load or when trailering. The 8L90 also enables numerically lower rear axle ratios, which reduce engine rpm on the highway.
The 6.2-liter EcoTec V8 engine is also impressive – it offers 309 kW (420 HP) of power and 460 lb.-ft. (624 Nm) of torque as well as a maximum available trailer rating of 12 000 pounds (5448 kilograms), based on the SAE J2807 Recommended Practices. Just like many other EcoTec3 engines, it can also work with four cylinders only under lighter loads to improve fuel efficiency.
More information on the 6.2-liter EcoTec V8 engine will become available when the unit enters production, which will be in Q4 2014.
Source: GM