Electric Vehicles are the Future? Meet Tesla's cousin, the TOMAHAWK!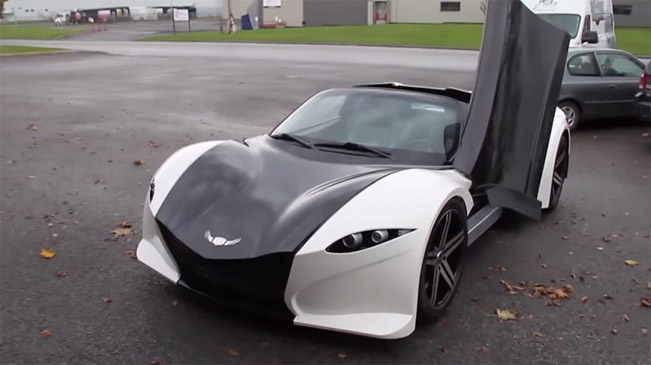 Can you easily agree that electric vehicles are the future of the automotive industry? Well, I will surely agree with this since I'm eco-friendly-minded, but most of the fellows who like extreme horsepower and fast acceleration would rather be on the opposite opinion. Maybe Tesla's Model S is a compromise? If you do agree on this one, then you'll probably dig the Canadian automaker Dubuc Motors EV named the TOMAHAWK.
The aim of the company is to electrify mobile transportation through connected green cars. And through its latest project, the Tomahawk it is ready to revolutionize the world and be the first and only all electric sports car with an extended range.
In it, mechanics and software unite and function in perfect unison. We are promised that the 2 + 2 seater AWD will be fitted with the best automotive technologies driving the latest software applications. What is more, the programs will be updated and will also detect or troubleshoot problematic issues in real time.
The electric supercar shows exceptional performance of only just over three seconds for the sprint from 0 to 60 mph. The top speed here is limited at 140 mph and as an electric vehicle it offers an extended range of 275 miles.
The adjustable height air suspension here comes as a standard feature as well as the luxurious cabin with the customizable dashboard setting. The TOMAHAWK is built on an all aluminum structure and weighs only 5,275 lbs.
And to convince you a little bit further, it is estimated that more than 35 million electric vehicles will be on roads worldwide by 2022. Now, do you like them better?!
Source: Dubuc Motors