Engine Specialist Opts for Toyota Reliability
As one of the UK's leading engine manufacturers and importers, E. P. Barrus Ltd knows all about power plants. Now its awareness of the reliability of Toyota engineering has encouraged the company to switch its car and van fleet to that badge. Over 20 units have already been delivered to the company's headquarters in Bicester, Oxfordshire. The vehicles have replaced some of the existing Barrus fleet, which consisted largely of Vauxhalls and Jaguars.
Making up the bulk of the cars is the popular Avensis 2.2 D-4D diesel estates, in T3-S, TR and top-of-the-range T180 form. There are also Toyota Verso 2.2 diesel MPVs, T3-S and T180s. The new vehicles, finished in Decuma grey, are being used by E. P. Barrus's divisional and area sales managers and the vans are used by technical support staff.
On the light commercial side, Barrus has started with a pair of Toyota Hiace vans, one a 300 long-wheelbase, the other a 280 short-wheelbase, along with a Hilux HL2 Double Cab pick-up with Truckman top for towing boats. All the LCVs are ply-lined and fitted with heavy-duty towbars. The company has also taken delivery of two Toyota forklift trucks.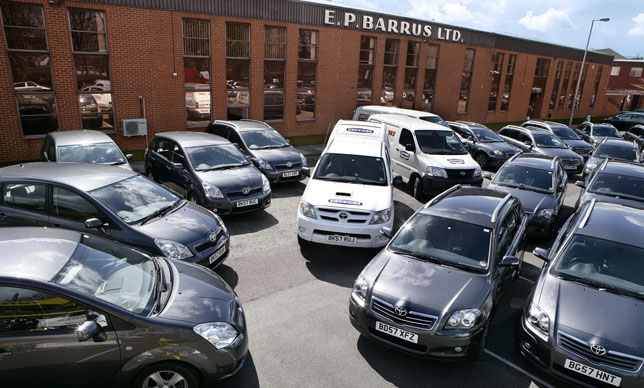 Founded in the early 1900s, E. P. Barrus Ltd is a leading custom-engine builder and exclusive importer of leading brands in the marine, garden machinery, vehicle and industrial sectors. Its seven divisions operate through more than 1500 specialist dealers, supplying numerous prestigious organisations and manufacturers.
"Barrus chose Toyota for its reliability and the reduced cost of servicing," said company Managing Director Robert Glen. "It's important to keep the sales force on the road and not in the garage! All drivers are very happy with the vehicles," he added.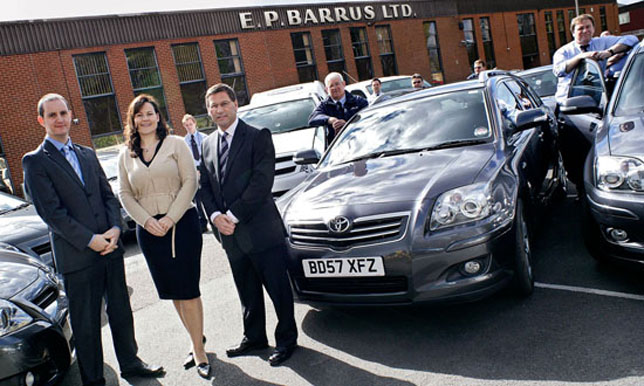 The vehicles were bought outright through business centre Toyota World Birmingham, following a trial period. The replacement cycle has yet to be decided, but could be either one or three-yearly.