Ferrari Demonstrates A Special California T Model

On Sunday, August 16th at Pebble Beach, Ferrari demonstrated its latest Tailor Made creation. It is a dark red California T with an ivory roof. This particular model exactly demonstrates what should we expect from Ferrari Tailor Made program, which allows clients to participate in the creation of their own dream car.
SEE ALSO: 2016 BAC Model Year Mono: Is it Vehicle for Earth's Roads or Is It for Moon Hiking?
As you know, the Concours d'Elegance at Pebble Beach is one of the most prestigious events in the automobile world. And it is no wonder that Ferrari team decided to participate with this beauty. Ferrari, known for its incredible style and beauty this time shows a special "Rosso Ferrari" exterior with exact shade of the first Ferrari ever, the well-known 125 S. But despite the vintage influences, the team didn't intend to go for full retro visuals and feel. The Ferrari shows nicely done front grille, ball polished rims and black brake calipers.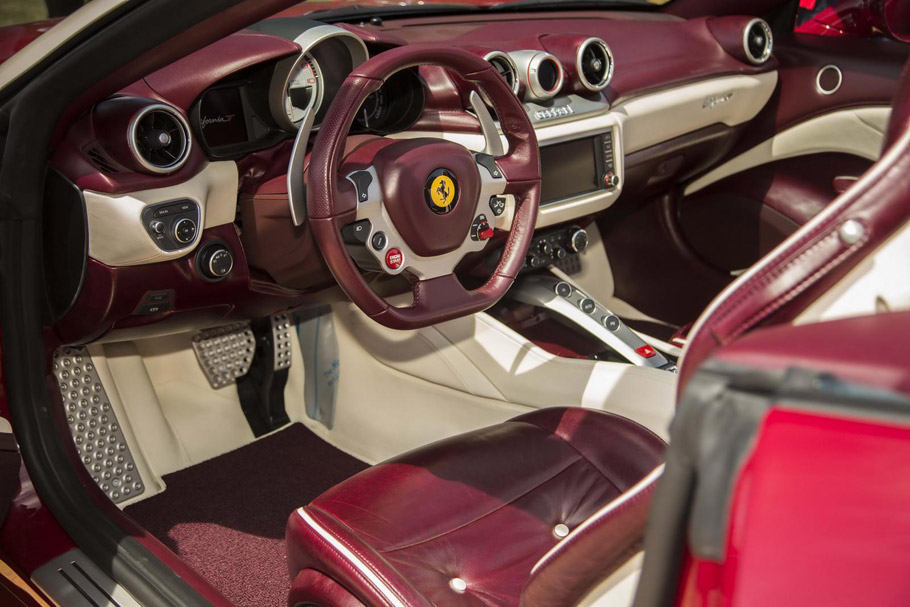 But there is something else, that goes with the California T. And it is indeed the especially crafted interior. With incredible attention to the detail, Ferrari team created one more masterpiece. And the inside of the vehicle welcomes you to a place, where you feel like you should read or study. The cabin looks really comfortable and cozy with the bordeaux leather seats, and the precise detailing.
This vehicle surely demonstrates Ferrari's determination in creating more and more beautiful, yet comfortable and performance-focused vehicles.
Source: Ferrari