2015 Fiat 500 Abarth Gets Six-Speed Automatic Transmission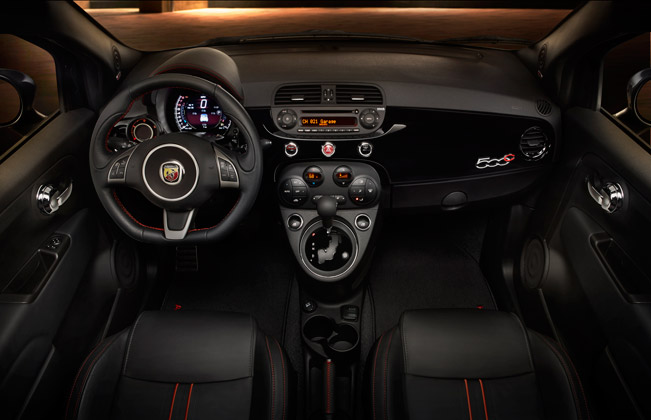 2015 Fiat 500 Abarth and Abarth Cabrio are now getting enhanced with the optional six-speed automatic transmission. It is a new feature for the MY2015 and it will be mated with the 1.4-liter MultiAir Turbo engine. The powertrain produces 157 horsepower (115 kW) and 248 Nm (183 lb-ft) of torque. In addition, Fiat has ensured that both Abarth models will remain true to their high-performance heritage. In other words the six-speed automatic has been reinforced with more clutch plates and a more robust heat treatment. This allows higher torque capability.
Furthermore, the Sport mode calibration ensures more engaged driving experience. It features fuel-cut upshifts, rev-matching downshifts, brake-assist downshifts, corner gear hold and fast-off gear hold. There is also a more aggressive pedal map.
The interior of the cars also comes improved for the new model year. An instance is the featured as a standard advanced instrument panel with a 7-inch high-definition TFT cluster display. There has been also added a parking screen which helps drivers managing the reverse movement. Other interior updates include a redesigned center console with a new sports cup holder design.
Production for the 2015 Fiat 500 Turbo has also just begun. The model will include an optional automatic transmission. All 2015 Fiat 500 derivations will arrive at company dealerships later this summer.
Source: Fiat