Ford C-MAX Solar Energi Concept Reduces Emissions And Aims For The Future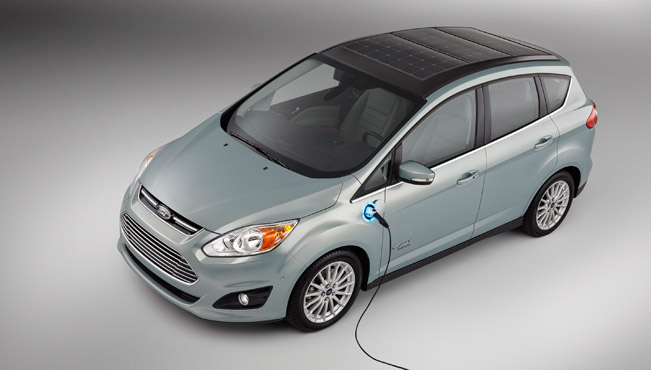 Ford C-MAX Solar Energi Concept is undoubtedly a first-of-its-kind. It is a sun-powered vehicle which does not depend on the electric grid for fuel. Instead of powering its battery from an electrical outlet, the concept model draws power of the sun by using a special concentrator that acts like a magnifying glass, directing intense rays to solar panels on the vehicle roof.
The new concept vehicle delivers EPA-estimated 108 MPGe city and 92 MPGe highway, and a combined 100 MPGe. In addition to this by the utilization of renewable power, Ford C-MAX Solar Energi Concept will reduce the annual greenhouse gas emissions.
In this project, the high-efficiency solar cells on the roof were provided by SunPower. In order to make the solar-powered hybrid feasible for daily use, Georgia Institute of Technology supplied the car with amplifier of the sunlight.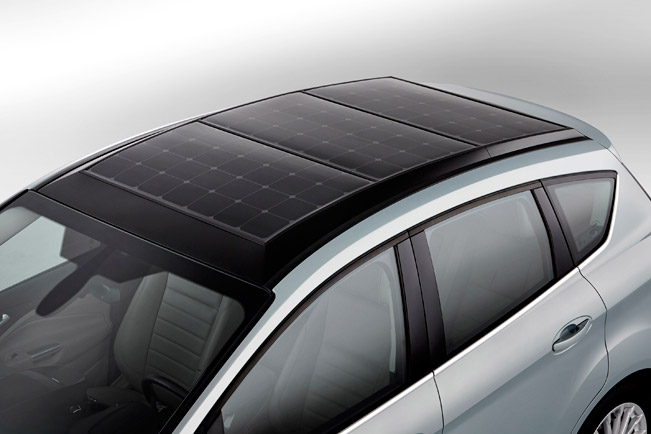 In fact, the engineers at the institute developed an off-vehicle solar concentrator that uses a special Fresnel lens to direct sunlight to the solar cells while boosting the impact of the sunlight by a factor of eight. In addition, this system can also track the sun as it moves from east to west, in order to gain as much power as possible, which in turn makes it equal to a four-hour battery charge (8 kilowatts).
With a full charge, the C-MAX Solar Energi Concept is estimated to have a total range of up to 620 miles, including up to 21 electric-only miles. What is more, the car has also retained the charge port so that drivers retain the option to power up via the grid.
Without a doubt, Ford C-MAX Solar Energi can make an extremely positive environmental impact and envisions an emissionless future. The innovative concept car will make its official debut at the 2014 International CES in Las Vegas.
Source: Ford