Menacing and muscular: fostla.de's own vision of a perfect Audi vehicle
Fostla.de is good at two things: delivering some outstanding tuning projects to life and constantly defending its position as one of the most prominent and devoted team in the world. We have seen a lot by the passionate crew, but the good thing is that we have not seen it all: there is much to be revealed yet! And the proof for that is a lucky Audi R8 model that has undergone a neat exclusive update that turned the bad boy into a badass machine! As we all know, the V10 Spyder is already a mighty and super elegant vehicle, but as it seems, even Audi's flagship models aren't good enough for Fostla.de team. So, they decided to take a closer look at the sport car and tweak it a bit.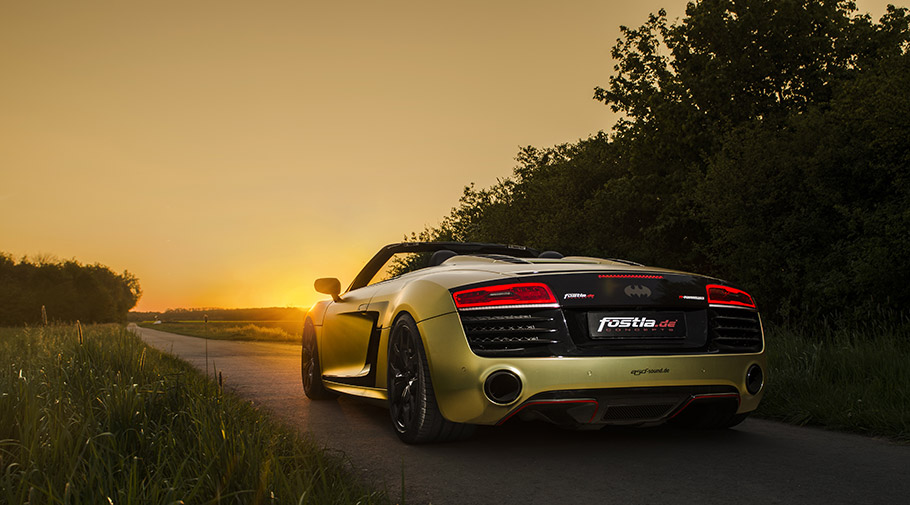 The team of magicians in Hannover has included a special vinyl wrapping in gold-chrome-matt that fully resembles the tinted rear and headlights. Definitely a stylish and yet provocative decision, but it is surely a successful one. We do like it!
SEE ALSO: Fostla.de shows stunning black-chrome BMW M3 Coupe
But what about the drivetrain system? Well, the already mighty Audi has received some blessing touches and now proudly showcases its modified exhaust system, exclusively fine-tuned spring system by KW and a throttle valve that is controlled by remote control. Cool!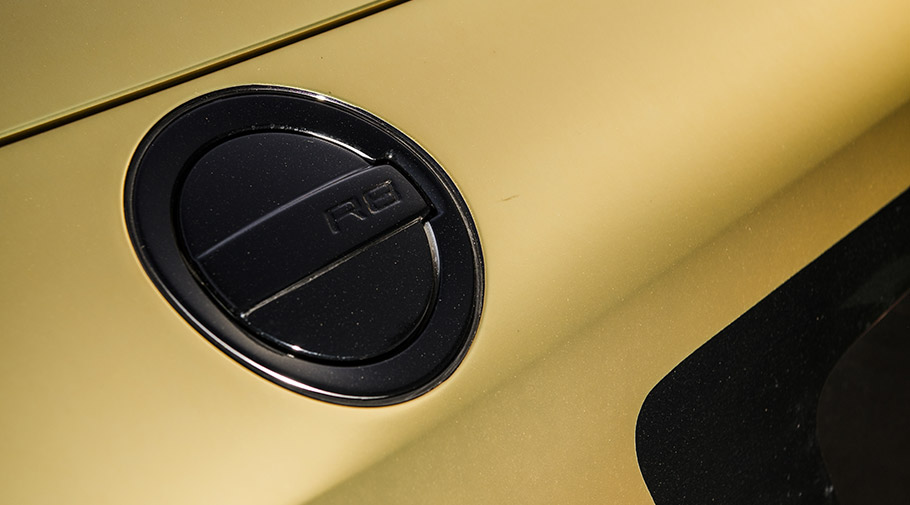 Additionally, there is a PP-Performance power upgrade added that boosts the overall high power output to even higher levels: drivers will be dealing with a total of 620hp (456kW), instead of the usual "modest" 525hp (386kW).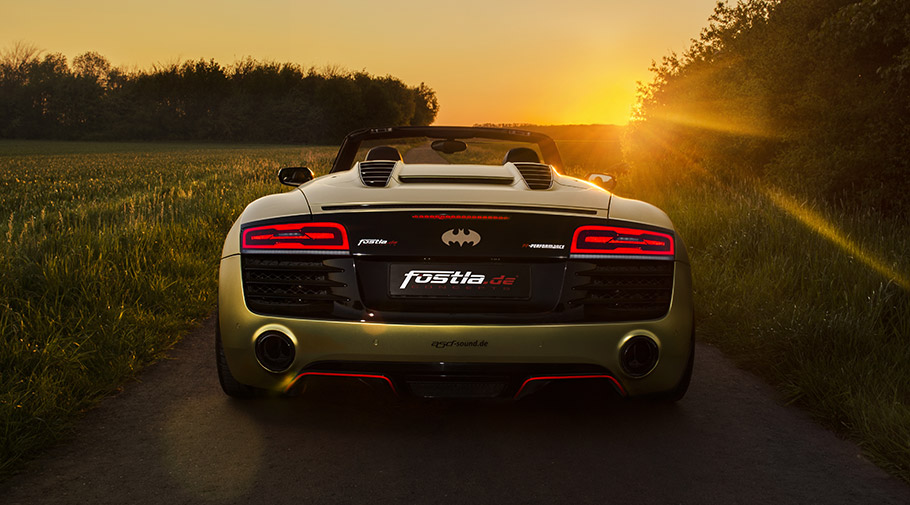 So, do you like it? We most certainly do!
Source: Fostla.de