The story of illumination continues. Now Audi shoots lasers from its eyes! [VIDEO]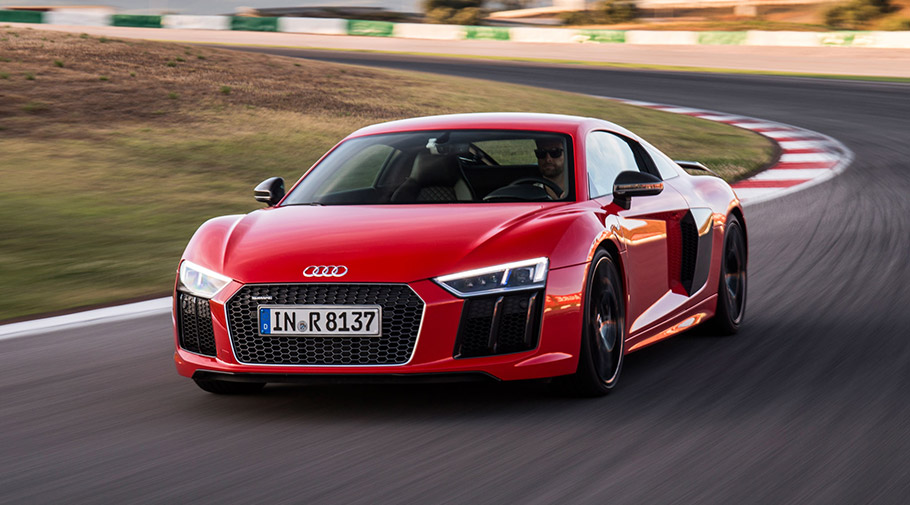 Audi lightning technologies strike again! From now on each 2017 R8 exclusive edition machines will be geared with special set of LED headlights that feature a special laser high beam module.
What is special about these is that each headlight contains one laser module, which operates with four high intensity diodes. These modules further bundle the diodes into a blue beam with wavelength of 450 nanometers. "So, what?!" you might ask. Well, this very same laser beam is transformed via a phosphor converter and produces super bright and white light ahead of the vehicle. Also, the R8 exclusive editions are the first to incorporate this technology. Sweet.
This new addition will be instantly recognizable by the slight blue light signature in the headlight housing. And as it comes to the beam itself, it will be activated at speeds above 40mph.
SEE ALSO: Carbon Motors Team Reminds How Badass The 1980's Were! Check This Bad Boy Out!
Definitely a leader in the automobile lightning technologies, Audi team does not stop to impress us. Remember the A8 L W12 back in 2004? And the all-LED headlight beast R8 in 2008? That's what we are talking about! And hopefully this new technology will only be the beginning of new era of illumination!
But tell me, what do you think about the lights and the vehicle itself? Write down in the comment section below!
Source: Audi
Video Source: Youtube