Hanover CV show: vw takes on japanese in the pick-up sector
Volkswagen will next year become the first European automaker to enter the 1-tonne pick-up market with an original design.
The pick-up was presented at IAA as a concept called SAR (Search and Rescue). It's a smart crew-cab 4x4 pick-up, giving a clear indication of what a 'lifestyle' VW pick-up will look like. More basic single-cab versions are expected to be part of the range.
It is based on an all-new platform, and is of traditional body-on-chassis construction. "It is the fourth LCV model of our range and we have developed it from scratch," said Stephan Schaller, CEO of VW Commercial Vehicles.
The segment is dominated by Japanese and US manufacturers, and has a relatively low profile in Europe. But it has "high-growth global potential", said Schaller, and VW's strong presence in Latin America has been a major driver in its decision to build the vehicle. It will be produced at VW's Pacheco factory in Argentina from the third quarter of 2009.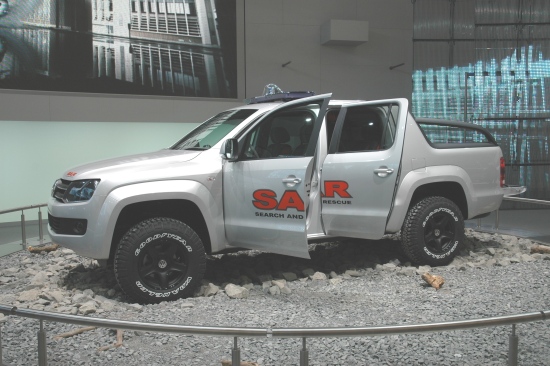 As well as Brazil and Argentina, VW believes the pick-up will be a strong seller in other markets such as South Africa, Australia and Southeast Asia. Total annual production will be 100,000 pick-ups, and European sales will start in 2010. It will be built in right-hand drive as both Australia and South Africa are RHD markets.
VW executives said it would be possible to produce a body-on-chassis SUV on the same platform, but there were no immediate plans to do this. Schaller believes the use of its advanced common-rail turbodiesel engines in the as-yet unnamed pick-up will be "a groundbreaking development in the pick-up segment".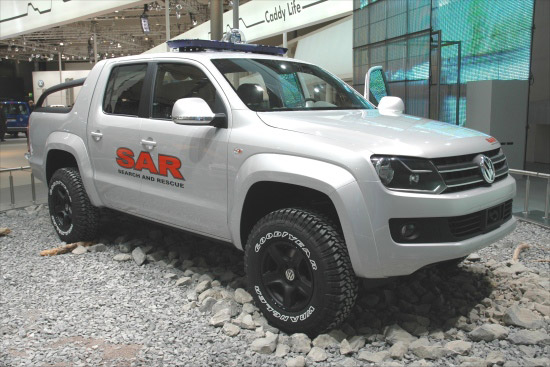 VW has dabbled in the pick-up segment before, with the Golf Mk1-based Caddy in the 1980s, as well as a version of the Toyota Hilux in the 1990s, which was sold as the VW Taro.