Hennessey Venom GT: 0-370 km/h [video]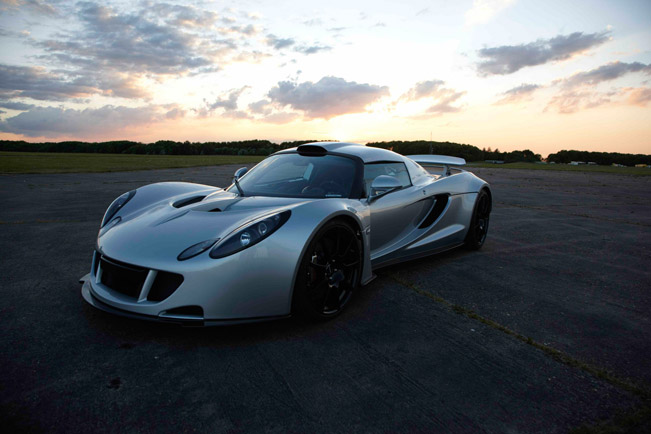 Hennessey has released a new clip, where their Venom GT does 370 km/h. The acceleration is sensational. The small car is way faster than Bugatti Veyron Grand Sport.
Venom GT is based on Lotus Exige, but with enormous twin-turbo 6.2 liter V8 with whopping 1217PS (895 kW) and 1564Nm (1155 lb-ft). The engine is mated to a 6-speed Ricardo manual gearbox. The car weighs just 1220kg (2585 lbs), so the performance is more like a level 5 twister. 0 to 60 mph in 2.5 seconds and a top speed of 443 km/h (275 mph). 0-200 km/h in 7.96 seconds and 0-300 km/h in 13.5 seconds.
The price is $950 000. Not bad for a tuned Exige.
Source: HPEdesign via Youtube