HURST Competition PLUS Challenger
Hurst Performance Vehicles, one of the most recognized and revered names in automobile history, kicked off its highly-anticipated Competition/PLUS series with the Hurst Competition/PLUS Challenger at the NHRA Museum's Twilight Cruise Wednesday, July 1, 2009.
Hurst's Competition/PLUS series pays homage to Hurst's most popular and best-selling shifter of the same namesake. Over the past several decades, Hurst has sold approximately one million of these iconic Competition/Plus shifters.
Set to continue the brand's long standing tradition of building some of the most sought-after collectible muscle cars, these numbered cars will be available based on both the R/T 5.7 Hemi or the 6.1 SRT8 Hemi. A variety of legendary color combinations including red, blue, white and silver will be available, all complete with matte black Hurst graphics and color-keyed, Hurst leather interiors.
The Competition/PLUS Challenger will also come with a traditional white, Hurst round-ball shift knob. An extra black shift knob will come in every car's glove box, so that customer's may choose which they like best.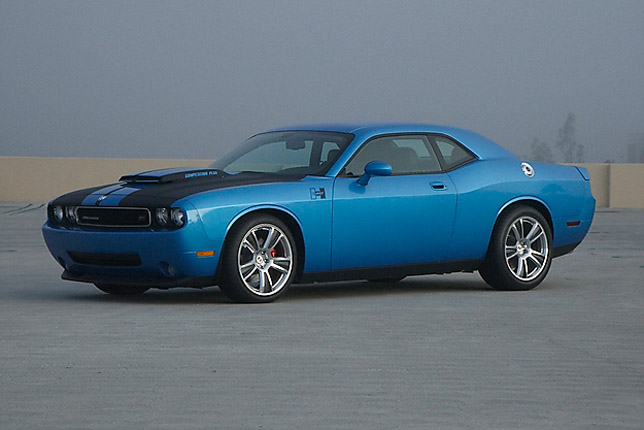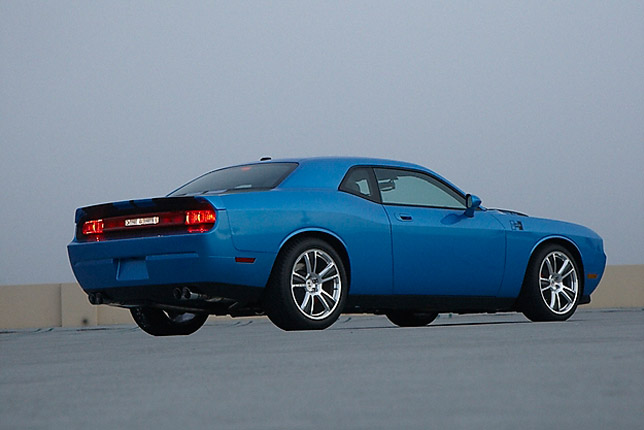 "The Competition/PLUS is the newest series to expand the availability of Hurst cars through our authorized dealer network," said Nate Shelton, Chairman of Hurst Performance. "The Hurst Competition/PLUS shifter is easily the most successful shifter in the history of racing and automotive performance. We're proud to name our new series of limited edition vehicles after Hurst's most famous product."
The Competition/PLUS Challengers will also have Hurst polished, forged aluminum wheels, with graphite gray spokes and the traditional red and black Hurst "H" logos. They will come with BF Goodrich KDW performance tires, a Magnaflow stainless-steel exhaust, a K&N Air Filter and an Eibach Suspension with coil-over adjustable shocks, springs and sway bar.
"We're just glad to be building cars with looks and attitude, and most importantly, the credentials to back it all up," said Hurst President, Ron Flint. "It's an amazing feeling to be building cars you actually want to build."
Each Hurst limited production vehicle comes with a signed and numbered certificate of authenticity and an invitation to the owner, to pick up his vehicle at the factory.
The car unveiled at the NHRA event has already been sold to a private Hurst collector and features an optional Mopar hood scoop.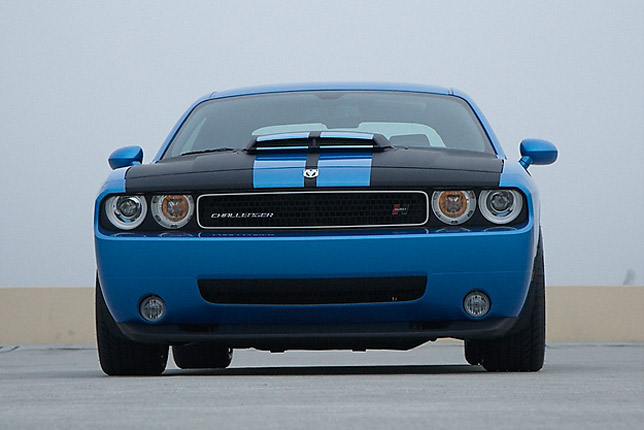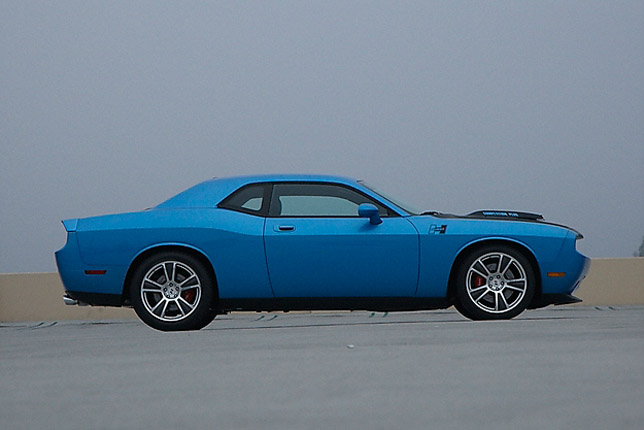 The Competition/PLUS Challenger will be available through authorized Hurst Dodge dealers nationwide. The suggested MSRP at authorized Hurst Dodge Dealers for the RT or SRT8 Competition/PLUS package is $18,495.00 (above the cost of the base vehicle.) For more information please visit the company website.