Sergio Marchionne's Dodge Challenger SRT8 for auction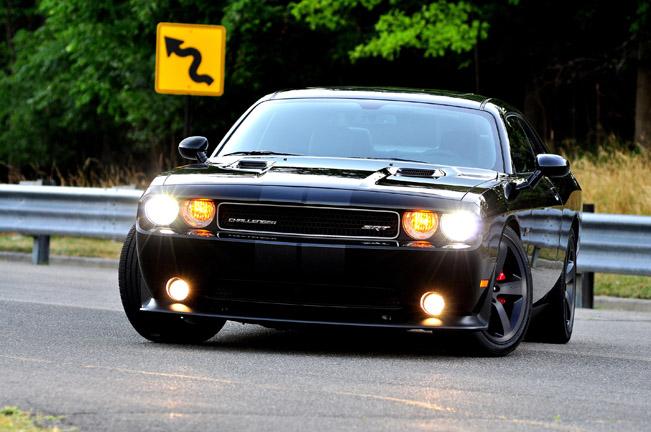 Sergio Marchionne's Dodge Challenger SRT8 will be auctioned at the Barrett-Jackson Collector Car Auction in Palm Beach, Florida.
The specially customized muscle car boasts a Pitch Black paint with Dark Charcoal racing stripes and a sports exhaust system. Other highlights include an adjustable coil-over suspension, tinted taillights and matte black 20" alloy wheels fitted with low-profile tires.
The interior comes with slight changes. There are  bespoke leather sport seats and a vehicle information center that provides: 0-60 mph time, 60-0 mph braking time and length, 1/8 mile run and ¼ mile run times along with various G-force measurements.
The engine is a 6.4 liter HEMI V8 with 470HP (350 kW) and 636Nm (470 lb-ft) of torque. It is mated to a 6-speed manual gearbox sending all that power to the rear wheels. There is also an LSD (limited slip differential) for maximum traction and… fun. 0-100 km/h in around 4 seconds.
"It gives me great pleasure to thank Sergio Marchionne and Chrysler Group for their commitment to Detroit and its surrounding communities," said Michael J. Brennan, President and CEO of United Way for Southeastern Michigan.
"Through the generous support of those who open their hearts and wallets during the Barrett-Jackson auction, United Way can capitalize on the ability to accelerate the impact of its work in three interconnected areas: education, income and basic needs.", he added.
Source: Chrysler