Hyundai reveals details about new Kona Electric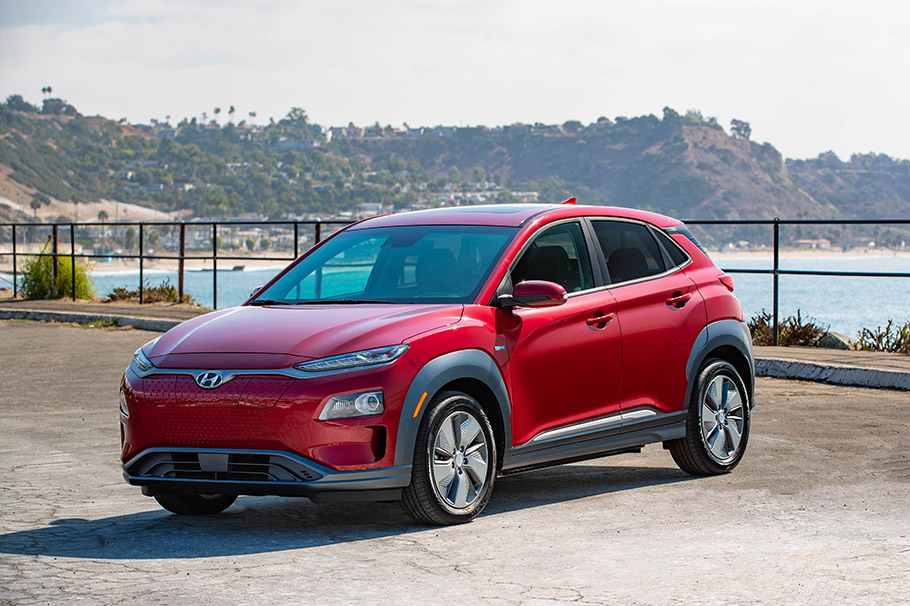 Hyundai introduces Kona Electric crossover to U.S. audience and proudly showcases all technologies incorporated in the latest family member. Sexy, agile and fraught with tons of utility features and gadgets the new generation of Kona has a lot to demonstrate. So, let's waste no more time and see what this bad boy is all about!
Exterior design
Kona Electric reveals organic geometric body forms and sporty contours that shape a silhouette of a contemporary sporty and yet eco-oriented appearance. The front-end showcases futuristic and detailed face with aero-tuned flared fenders, LED Daytime Running lights that altogether form a distinctive crossover character. The side profile is reinforced with bright-finish lower wave-like element and contrasting gray fender flares. Also, the eco-spoke aero wheel design does give off that unique and contemporary expression.
SEE ALSO: 2019 VW Jetta takes home prestigious award. Details here!
And just as the front-end, the rear showcases elegant brake lights, turn indicators and reverse lamps that blend into tight and elegant face. Furthermore, the rear bumper fascia conveys an inverse wave-form design element that do continue this design concept of luxury and dynamic modern vehicle. Neat!
Interior Design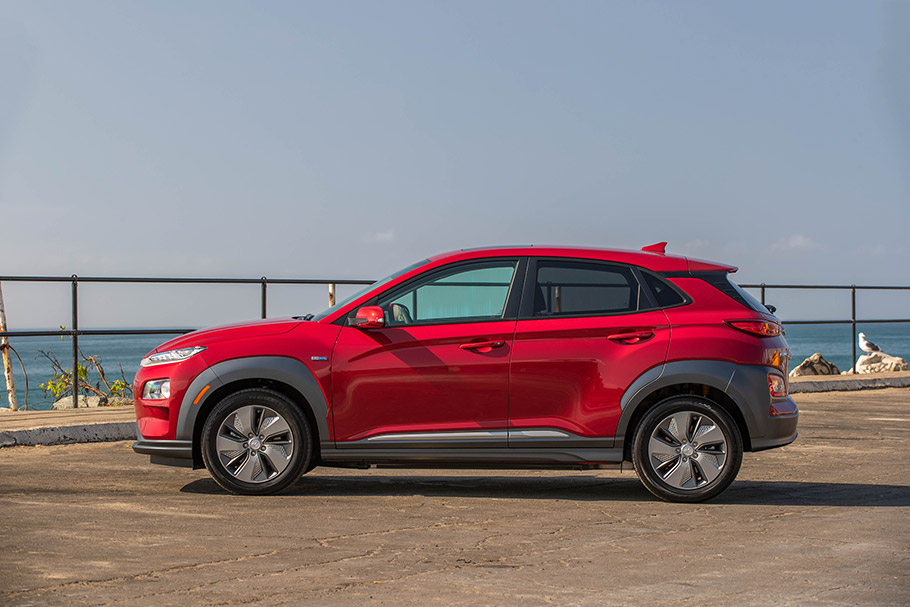 Unique features await all these who would get into the cozy cabin. Among these are the sexy horizontal character lines, spaciousness and, as expected, numerous utility goodies. Kona Electric features shift-by-wire drive controls, functional and elegant central console, smartphone incorporation, floating display and soft, fluid details that enhance the comfort-focused environment.
Drivetrain system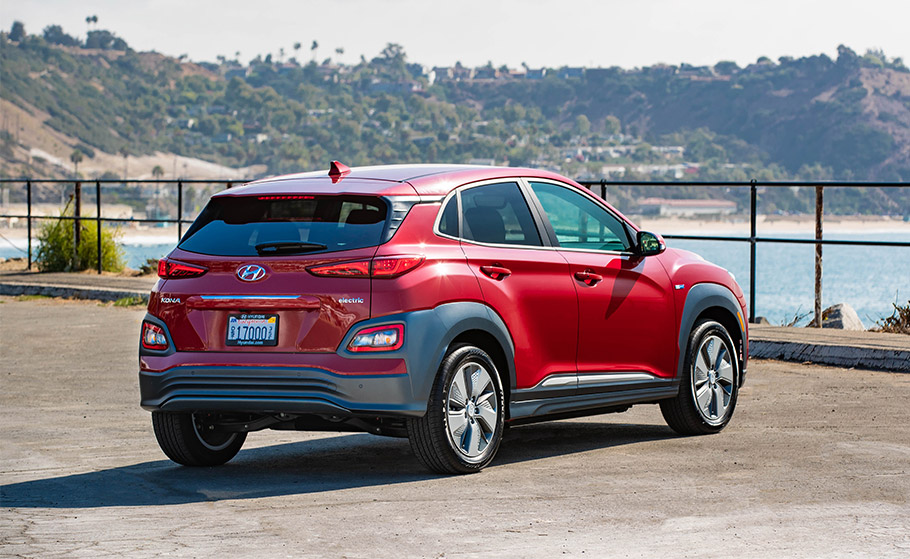 Kona Electric generates a total of 201hp an 291lb-ft of torque that is distributed to the front wheels. This not-bad amount of power is aided by a long wheelbase, short overhangs and MacPherson strut suspension system. Furthermore, Kona's revised power steering system is way more efficient and quieter, compared to traditional hydraulic systems and reduces typical parasitic losses from ancillary belts and their continual drag on the drivetrain. Enjoy!
Source: Hyundai