Hyundai revealed RM6 and N 2025 Vision Gran Turismo at the Busan Motor Show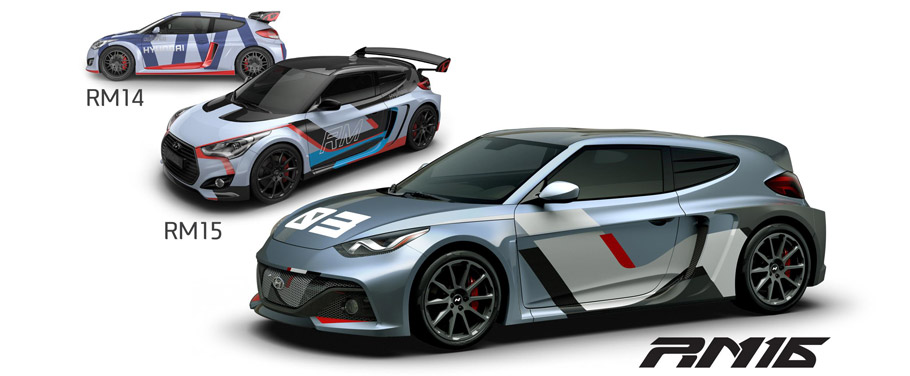 Hyundai Motor revealed the additions to the high-end aspirations with the global premiere of the RM16, the latest "N" concept. Busan Intenrnational Motor Show in South Korea also witnessed the unveiling of the Hyundai N 2025 Vision Gran Turismo and tons of information about brand's future plans. So, without further due, let's see what happened today!
The RM16
Project RM, standing for Project Racing Mindship began back in 2012 with the mission to test the high-performance technologies and make them even better. And until this day, the main performance of the Project RM is to create core high-end components and systems that could push the boundaries of the whole segment.
And the latest RM16 concept also delivers numerous interesting engineering solutions. Just like previous RM models, the latest one is determined by its focus on performance: with incredible aerodynamics, aggressive front with low-extended hood, slim and stylish headlamps and wide are intakers.
The latest concept comes with the trustworthy RM14's six-speed manual gearbox and a mid-mounted 2.0 theta T-GDI power unit, producing a total of 300hp (223kW) and shares the same weight distribution: 43% front and 57% rear.
Hyundai N 2025 Vision Gran Turismo
First revealed at the Frankfurt Motor Show in 2015, the Hyundai N 2025 Vision Gran Turismo was reviewed as brand's ultimate concept vehicle and demonstrated the unlimited possibilities that technology has.
Vehicle's powertrain is based on world's first mass-production hydrogen fuel cell system with a massive output of 884hp (650kW) with dual fuel cell stacks with 680hp (500kW) and super capacity system of additional 204hp (150kW).
Also incorporating some fresh aerodynamic features, the Hyundai N 2025 Vision Gran Turismo not only looks like an aggressive jet fighter, but also demonstrates some incredible agility.
What else did Busan audience witness?
Hyundai Motor's review included not only some stunning vehicles and machines, but also plans for the future and some neat technology strategies.
Source: Hyundai