Hyundai reveals new Veloster units. Check them out!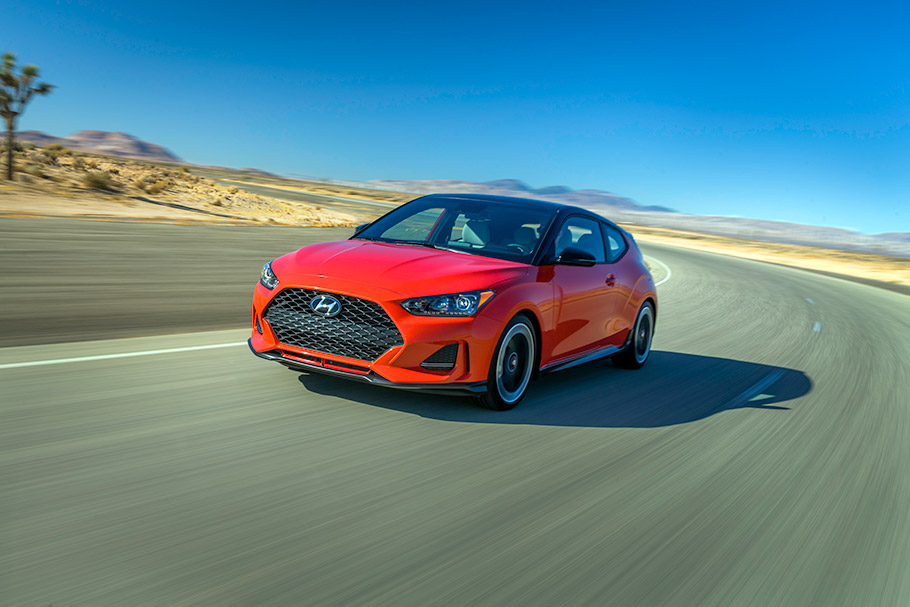 Hyundai team reveals new Veloster and Veloster turbo models at the North American International Auto Show. Both vehicles showcase fresh design concept, comprehensive interior packaging, drivetrain upgrades and numerous more goodies that we are going to tell you about.
Exterior styling
Veloster comes with the styling of contemporary coupe with neat sporty features. The exterior catches the eye with revised front LED headlights and daytime running lights and revised new grille design. Also, the reshaped proportions and stance contribute for that menacing and confident stance, which make the vehicle instantly recognizable. There are new higher volume fenders and wheel arches, along with A-pillars that are further placed and connected to the hood line. And on top of all, the 18-inch standard alloys contribute to the aggressive and sporty spirit of the vehicle. Sweet!
Interior styling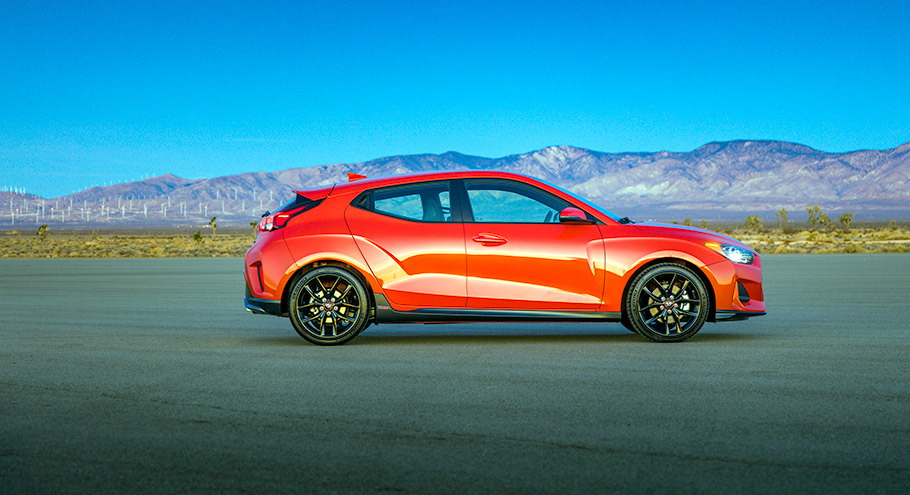 Asymmetry is key word as it comes to the cabin of Veloster. The concept is influenced by the exterior styling idea and offers a driver-focused place with contrasting colors and textures. It is more voluminous than predecessor models and as it seems, more comfortable. There are numerous hues and textures that enhance the feeling of comfort and luxury. And on top of all, there is vast cargo capacity that is in fact larger than this in Mini Cooper, Mini Clubman and VW Beetle. In Hyundai's own words, of course.
Veloster's interior comes with numerous technological gadgets that are expected to make the journey smoother and more pleasurable. These include premium infotainment system, Android Auto and Apple CarPlay smartphone incorporation, SiriusXM Radio, seven-inch LCD display and dedicated rear view monitor. Sweet!
Drivetrain system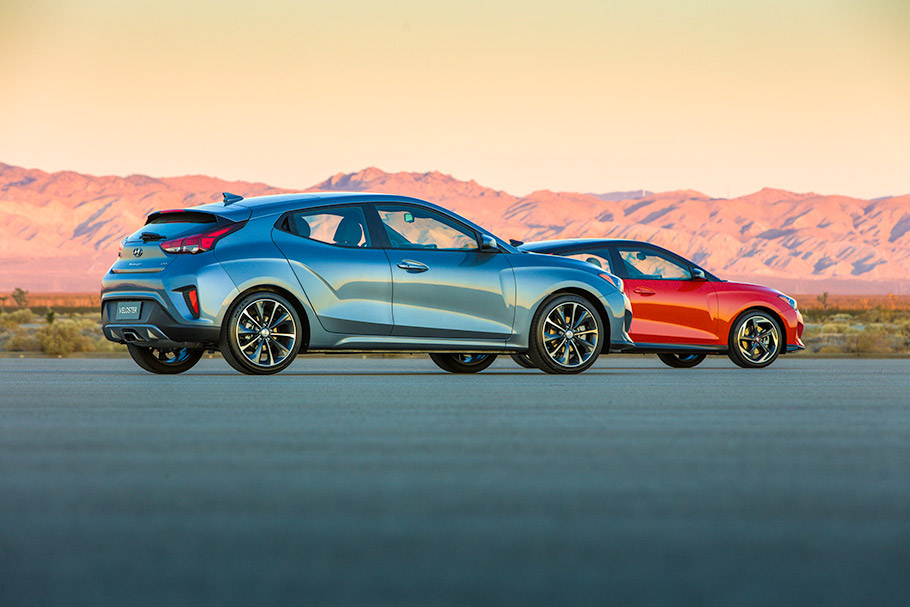 Veloster comes with a 2.0-liter 4-cylinder power unit that uses Atkinson-cycle for efficiency and boosted power output. It generates a total of 147hp and 132 lb-ft of torque. It also features Dual Continuously Variable Valve Timing, which is an electronic throttle control with variable induction and innovative anti-friction coating. This unit can be paired with either a six-speed manual or a six-speed electronically-controlled automatic transmission.
There is also a 1.6-liter turbocharged direct-injected four-cylinder power unit that generates 201 horsepower and 195 lb-ft of torque. Also, the Turbo model provides 201 hp and features a special boost function that enhances the torque output to a total of 202 lb-ft.
SEE ALSO: Mercedes showcases new Night Editions of the V-Class
Other drivetrain updates include a McPherson front suspension with coil springs and gas shock absorbers and 24-mm diameter front stabilizer bar for the Turbo model. The rear suspension on the same trim level is a lightweight independent multi-link design system with 19mm stabilizer bar for further body control.
Source: Hyundai