Hyundai wins prestigious recognition for the new Veloster Turbo vehicle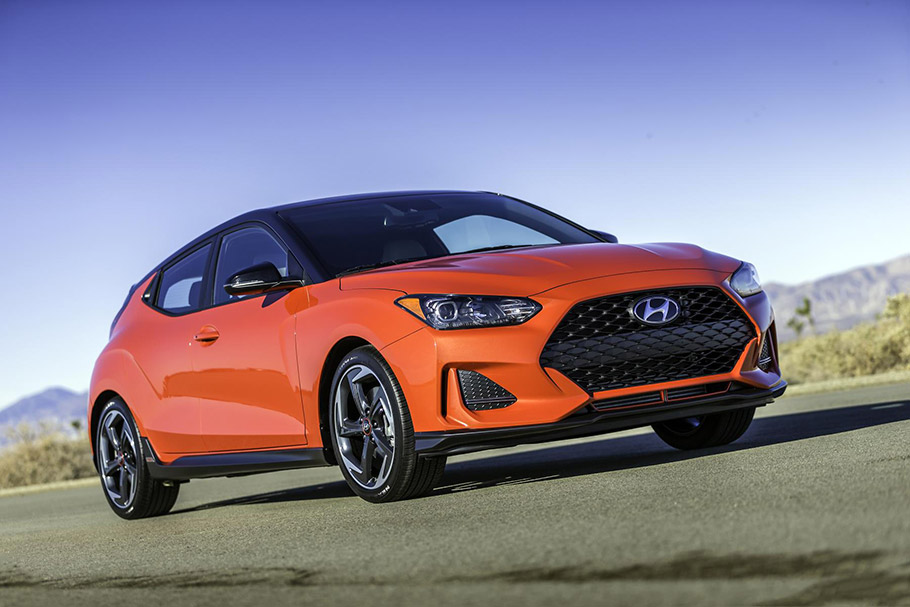 Hyundai has managed to deliver us some outstanding vehicles and technologies. And when we think about it, for the last five or six years the brand has made huge leap forward and has fought for its place among the most prominent automobile brands in the world.
And here we see this very same team and with yet another successful model unveiling. And not only that – Hyundai team takes home a prestigious Car and Driver's Editor's Choice award for the Veloster Turbo. Along with recognitions for Kona, Ioniq and Accent models.
The Veloster Turbo itself has been recognized for its outstanding performance, sexy exterior design and overall great value for the money. What Car and Driver editors have noticed about this one is the good steering, well-tuned suspension and overall stiff structure. The vehicle itself offers massive power output, measured at 201hp and 195lb-ft of torque and exclusive multi-link rear suspension. Also, all Veloster models are equipped with neat 18-inch alloys, infinity premium audio system, proximity key with push button start and smartphone incorporation – Android Auto and Apple CarPlay. Neat!
SEE ALSO: Hyundai reveals new Veloster units. Check them out!
As you might know, Driver's Editors' Choice awards are selected by testing numerous vehicles and comparing their features with one another. The winner is chosen based on track performance, value and overall pleasure of driving.
So, do you agree with Editor's Choice? Write down in the comment section below!
Source: Hyundai