Infiniti Q30 Concept To Be Revealed In Frankfurt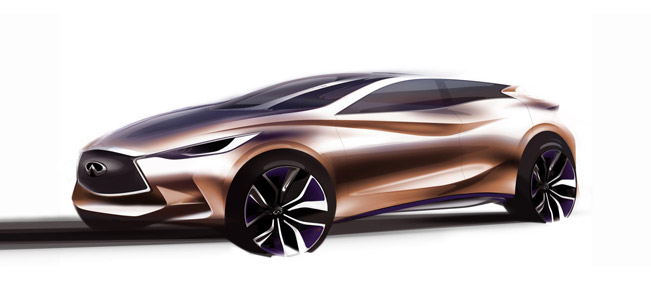 Infiniti Q30 Concept is going to make its official debut at the Frankfurt Motor Show in September. The model will showcase a contemporary design vision for a compact Infiniti vehicle.
Q30 Concept is to be revealed at brand's press conference, which is scheduled for 10:15 am CET on 10th of September in Frankfurt. In fact, the new car embodies Infiniti's vision of creating head-turning design, in which innovative materials were utilized with passionate craftsmanship.
Furthermore, in Frankfurt the brand will also show that Infiniti Q30 Concept has a distinctive style and reaches new levels of product quality. In fact, it is a continuation of the designe philosophy introduced with the Infiniti Q50. The latter debuted at the North American International Auto Show in Detroit in January.
Similarly to the Q50, the Infiniti Q30 Concept also has dramatic design drawn from the visionary Infiniti concept trilogy – Essence, Etherea and Emerg-e. We can surely say that the design of the car we see on the sketch exudes adventurous spirit and graceful athleticism.
Source: Infiniti