Why Is Infiniti Q30 Active Compact So Important For the Brand?

Infiniti revealed the 2016 Q30 Active Compact at the 2015 Frankfurt Motor Show. This demonstration will plays important role for the manufacturer because the latest Q30 is an important release for company's big plans for global growth.
Created for the new generation of buyers who do want distinctive character and comfortable ride, the Q30 stays true to the well-known Infiniti design, but at the same time demonstrates different approach for this particular model. In fact, the new Q30 has some similarities with the original 2013 concept and now the stance and the interesting interior contribute to the overall character.

As you can see, this time the designer team took a holistic approach and presented a vehicle that offers further enhanced ride and even better handling. What is also special about this vehicle is that it feels comfortable, yet the driver will feel that the 2016 Q30 can go everywhere, thanks to the dimensions, dynamics and technologies. It looks like the modern approach is the most appropriate for this particular vehicle.
SEE ALSO: 2016 Infiniti QX70 Ultimate Will Try To Become the Ultimate Infiniti Vehicle
Q30 Active Compact will also come in a time when the brand really has the opportunity to expand itself. As you might know Infiniti has sold the record 136, 700 vehicles worldwide during the first eight months of 2015, which means a total of 14% growth, compared to the same period back in 2014.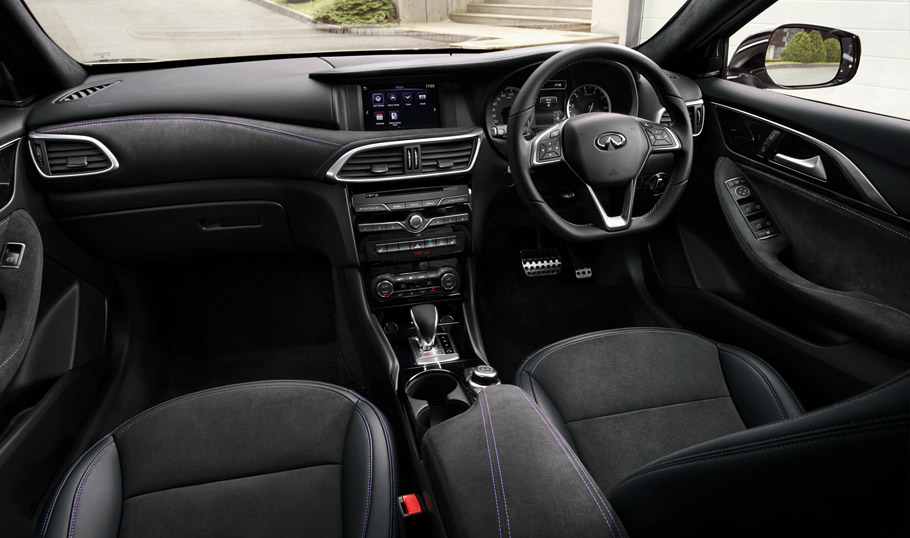 So, it looks well, feels well and drives well. The only think now we can do is to wait until it goes on sale. This will happen later this year in selected markets.
Source: Infiniti