Exclusive ride with the new Jaguar F-TYPE SVR on Nürburgring? Yes, please!

Jaguar launches the "Jaguar Co-Pilot Nordschleife" program in order to allow customers to try brand's latest supercar on one of world's most popular race circuits, indeed the Nürburgring Nordschleife.
Jaguar's most aggressive sports car, the F-TYPE SVR delivers 575hp (429kW) and 700Nm of torque via the titanic 5.0-liter V8 power unit and accelerates from 0 to 100km/h (62mph). Sporty enough, this is considered as brand's most capable of tackling down the "Green Hell" challenge.
In fact, the customers who booked a ride with the car will be also the first to experience its power and driving character throughout the 20-kilometer long track.

Of course, before each passenger's ride begins, all the Co-Pilots will be taught to use a HANS (Head and Neck Support System) in order to ensure maximum safety and maximum pleasure of driving. Also, fun thing is that there will be special cameras installed into the vehicle to catch lucky driver's emotional experience throughout the course.
SEE ALSO: Jaguar Reveals Stunning F-TYPE SVR Ahead of Geneva Debut [w/video]
Jaguar Land Rover Special Vehicle Operations team has also prepared this F-TYPE SVR with a special roll cage, Recaro Racing seats, race harness for occupant safety, and this distinctive Orange metallic paint.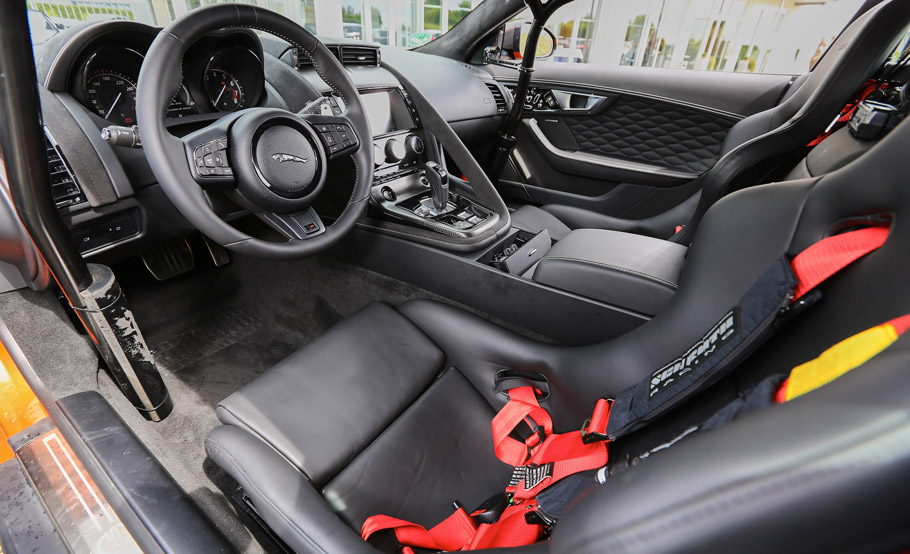 Passenger laps are already available for booking for 16 consecutive weekends from now until end of October. Prices start from $330 USD per person for a 30-minute ride.

Source: Jaguar Land Rover Special Vehicle Operations