Project 8: Jaguar remains the king on the track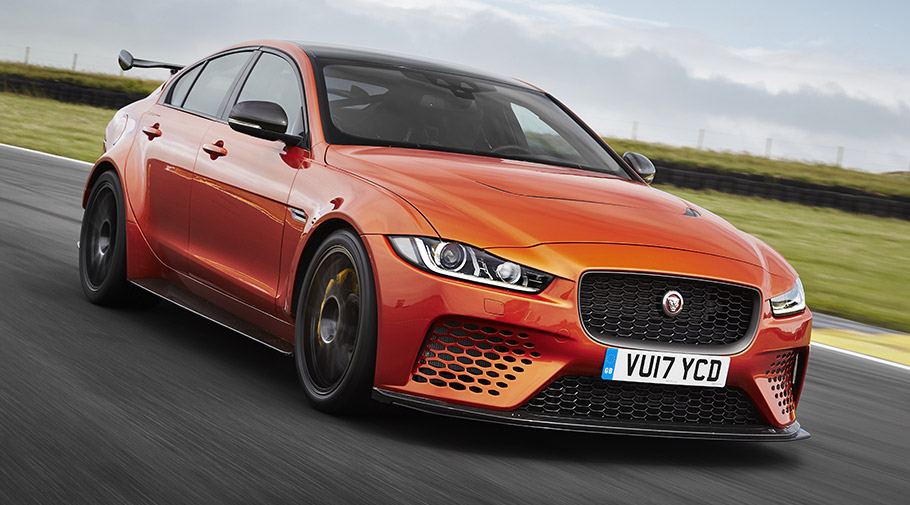 We haven't revealed a good stock machine for a long time, haven't we? It was about time this changed. And here's the perfect moment: Jaguar Land Rover Special Vehicle Operations (SVO) has unveiled the super sexy and super powerful Jaguar XE SV Project 8 Sedan.
Definitely an appealing machine, this bad boy has a lot to demonstrate: embracing all the achievements and improvements that the 2014 F-TYPE Project 7 has demonstrated, this latest addition to the family has even more goodies to show. So, let's waste no more time and see what exactly impressed us.
Exterior styling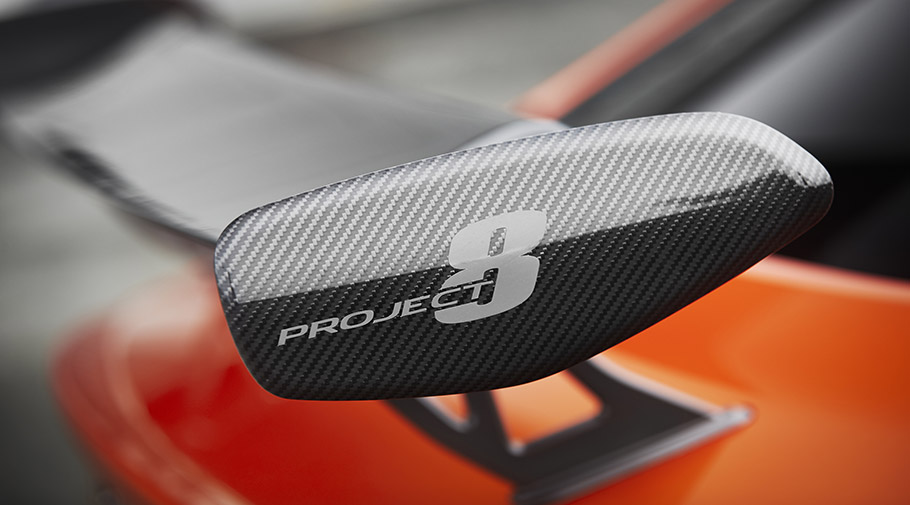 Jaguar has never let us down as it comes to styling: the new guy is the additional evidence. XE SV Project 8 looks super muscular, confident and menacing. Of course, the design team has relied heavily on the idea to present us a track-ready machine with all the requirement checked out. These include numerous aluminum components as the rear doors, revised trunk floor that contributes to better air flow, carbon-fiber components as the lightweight bumper, front wings, front splitter and hood. Neat.
Of course, these not only contribute to the overall excellent performance rates, but also add a kick to the overall menacing style. Just look at that front face, or the tight and clean rear-end. This vehicle is definitely beautiful. And sexy.
There also are numerous personalization option: SVO team offers wide range of tweakable goodies that add to the individuality and uniqueness of the Project 8. These include thousands of exterior body finishes, optional body accents for the brake calipers, front grille surrounds and more. Furthermore, the lucky buyers can personalize the tread plates, paddle shifters and many more. Sweet.
Interior Styling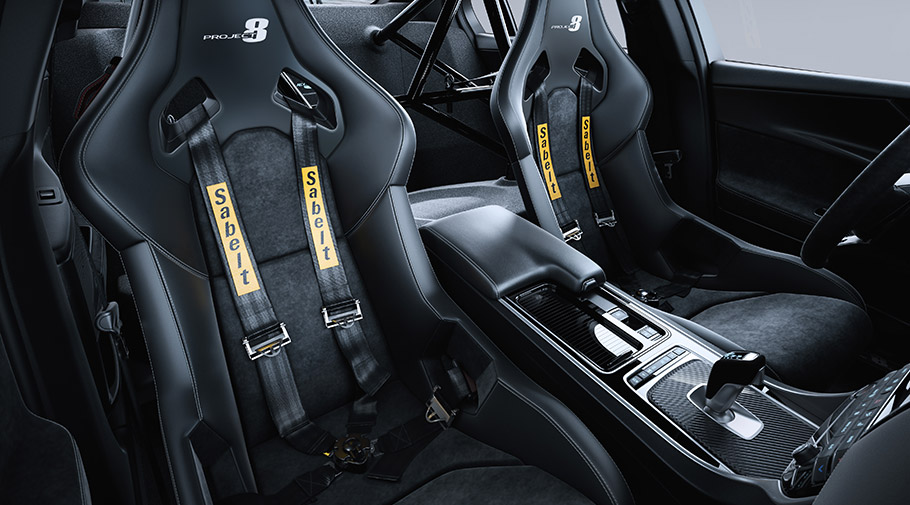 As expected, the interior design concept strictly follows the exterior body language. The cabin is super clean, sporty and driver-oriented. There are numerous Alcanatara covers for the dashboard and control panel and the steering wheel. We also like these advanced sporty seats.
There is a larger 12.3-inch TFT display and one more 10.2-screen that supports Jaguar InControl Touch Pro infotainment system. There is also a super powerful 380W MeridianTM Audio System that was exclusively tweaked for this one project. It comes with 11 speakers, subwoofer and tons of smart functions.
Drivetrain system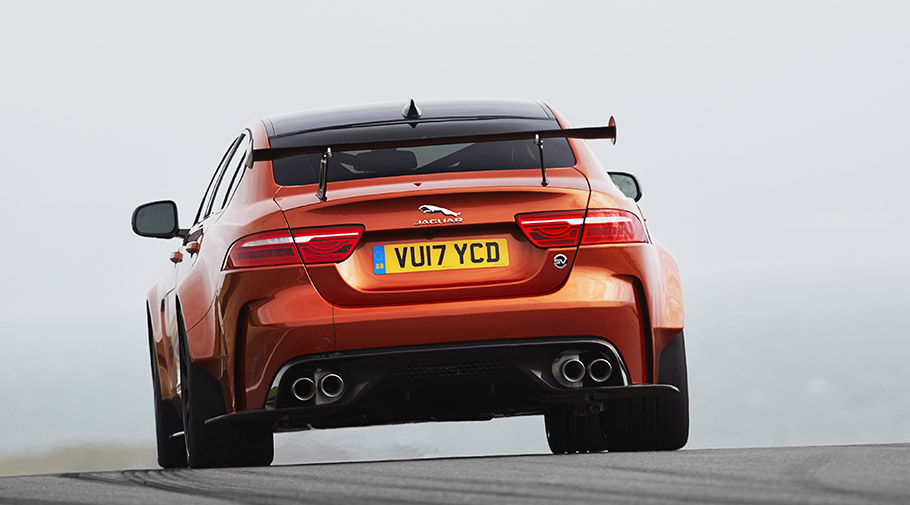 The heart of the beast is a massive and mega-powerful 5.0-liter Supercharged V8 power unit that delivers a total of 592hp (441kW) and 516 lb-ft of torque. This massive energy flow is aided by advanced software, advanced and revised air intakers and exclusive exhaust system. After all, power is nothing without control, right?
Also an eye-catching system is the transmission. In order to maintain the power of the engine in control, the engineering team added a special eight-speed Quickshift All-Wheel Drive system. Furthermore, Project 8 introduces the Electronic Active Differential for the first time in Jaguar XE machine. This thing, along with the Intelligent Driveline Dynamics system contribute to a well-calculated torque delivery to the rear wheels. And yes, this is a rear-wheel-drive machine. What else did you expect?
SEE ALSO: Hamman's monster is still receiving applause. Here's why!
Furthermore, Project 8 introduces stiffer suspension adjustment, ball joints instead of bushes for the upper control arm assembly and fine-tuned front and rear anti-roll system. Sweet. Also, there is a new height-adjustable spring platform and aluminum Continuously Variable Dampers. This all means that the driver can specify the overall height of the vehicle. There are two levels: the standard one for the road and a -15mm for track domination.
In terms of braking power, the team has relied on the Carbon Ceramic Brake system. This CCB thing is different from the Carbon Ceramic Matrix and include lower unsprung mass, fade resistance and extended usage.
Definitely an impressive machine. But tell me, what do you think of all this?
Source: Jaguar Land Rover Special Vehicle Operations