Japanese Debut For LaFerrari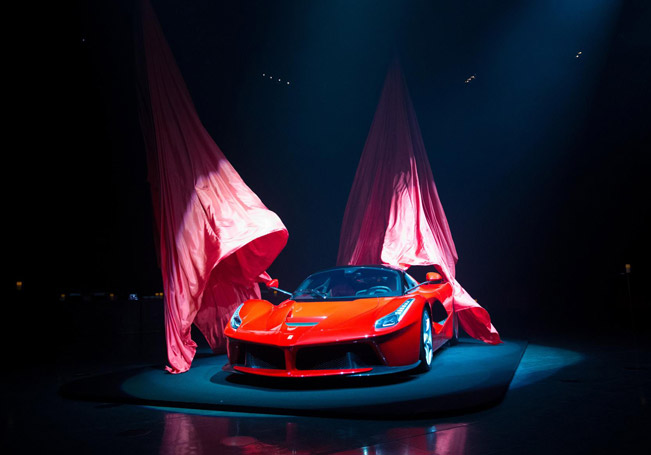 LaFerrari is the first hybrid supercar built at Maranello by the iconic Italian brand. The latest member of the limited special edition series has just made its first appearance in Japan last night. It was shown to a group of selected owners and enthusiasts of the brand in an exclusive event in the centre of Tokyo.
The hybrid technology which is utilized in this project is called HY-KERS and it delivers a combination of maximum performance and lower emissions. To be more precise, this Ferrari emits only 330 g/km of CO2 without the use of the electric system. When it is "On", the full-electric version of LaFerrari achieves just 220 g/km of CO2 emissions on the combined cycle.
To go even further into details, the engine of this vehicle is a 6.3 liter V12 and it generates 800 hp (588 kW) at 9,250RPM an 700Nm (519 lb-ft) at 6,750RPM. Thanks to the HY-KERS, the overall power becomes 963 hp (708 kW) and 900 Nm (664 lb-ft). These numbers simply result in an effortless acceleration time of less than 3 seconds for the sprint from 0 to 100 km/h.
In addition, the guests at the event enjoyed a special exhibition called "Supercar Chronicle" where supercars such as the 288 GTO, the F40, the F50 and the Enzo were presented. The LaFerrari was introduced in an elegant ceremony, which matched the exclusivity of a car of which only 499 examples will be built.
Source: Ferrari